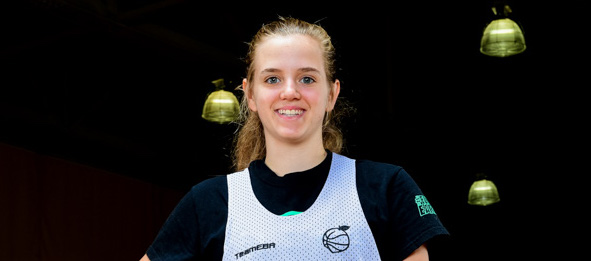 Vitals:
Name: Rachel Smith
Height: 5'7"
HS Grad Year: 2023
Position: PG / SG
School / Hometown: Great Crossing HS (Georgetown, Kentucky)
Club Team: Kentucky Ice
Player Evaluations:Date:
Date: August 22, 2021
Location: Brandon Clay Training Academy (Atlanta, Georgia)
Evaluator: Brandon Clay
Our staff would be hard pressed to find a player who has been in the gym with us more than Smith has over the past three years. As a result, her game continues to level up in seemingly all aspects. A true lead point guard now, Smith can continue to get physically stronger to add to her shooting range.
Date: March 14, 2021
Location: Brandon Clay Training Academy (Knoxville, TN)
Evaluator: Brandon Clay
With as many academies as Smith as attended in the past two years, it would be easy to take her blue collar work approach for granted. Trust us, our staff notices everything that she brings to the table. Smith is becoming more and more assertive on the hardwood with her voice. At the same time, her shot pocket continues to rise as does her field goal percentage.
Date: Dec. 13, 2020
Location: Brandon Clay Training Academy (Knoxville, Tennessee)
Evaluator: Brandon Clay
Class of 2022 guard Rachel Smith of Kentucky has become one of the Bluegrass State's top perimeter threats. She can flat out shoot it and her commitment to the game is never in question. That said, Smith is at her best when she takes the time to steady her team leading them with their voice.
Date: September 13, 2020
Location: Brandon Clay Indianapolis Training Academy
Evaluator: Brandon Clay
Right now, Smith is playing like a future college lead guard. She is limiting turnovers, taking care of the ball and picking her spots to make shots. Smith's ability to play both ends of the floor is coming around as well. She is more than talented enough to be a factor in that way and is putting forth the concerted effort to do so. For Smith, keeping the ball pocket above her waistline is the next step in her progression.
Date: July 17, 2020
Location: BCS Training Academy
Evaluator: Brandon Clay
Smith had an elite weekend shooting the ball. She's no stranger to our staff having trained at three academies during the summer months showing improvement at each one. Smith hit for 20 points on six 3-pointers in our first game then hit multiple 3-pointers in the two games after. Smith's defense improved as a result of playing and communicating with other college bound prospects as well.
Date: June 20, 2020
Location: BCS Training Academy
Evaluator: Brandon Clay
Smith was just with us in Atlanta two weekends again and is really committed to growing her game. Our staff is starting to see signs of her being a consistent shooter inside of elite competitive drills. She's got bonafide college prospects closing out to her still hitting the open jumper. Smith is also showing the beginning of being able to attack into a pull up floater when the closeout is a hard one from the defender.
Date: March 2020
Location: BCSTop40 Training Academy
Evaluator: Brandon Clay
Smith is improving literally with each eval. Her game has a sneaky confidence to it with a bounce to her step to match. She is shooting it well, handling the ball even better too. As Smith starts to talk more on the floor, her game will only keep going up.
Date: August 2019
Location: BCSAllAmerican Academy
Evaluator: Jonathan Hemingway
Smith is a fundamental combo-guard who is willing to push the tempo in transition. Although her natural specialty could be to stretch the defense with the jumper, she is a player who does not mind playing fast. Smith still has room to grow as a playmaker. Finding that balance of not making mistakes versus trying to create plays is an idea that will come more naturally with experience.
Social Media Updates: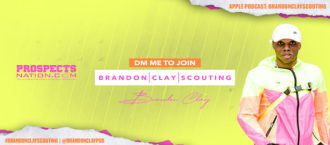 Brandon Clay is the owner of the BrandonClayScouting.com Report, Peach State Basketball, Inc., and ProspectsNation.com. BrandonClayScouting.com is utilized by more than 200 colleges and universities nationwide. Clay serves as the Executive Camp Director for the BrandonClayScouting.com National Training Academies. He is a McDonald's All-American Game Selection Committee member. Clay serves on the Naismith Trophy Men's / Women's College Player of the Year Academy and is the National Coordinator of Voting for the Boys / Girls All-American Teams. He has been involved in the community since 2001. You can reach Clay at [email protected]