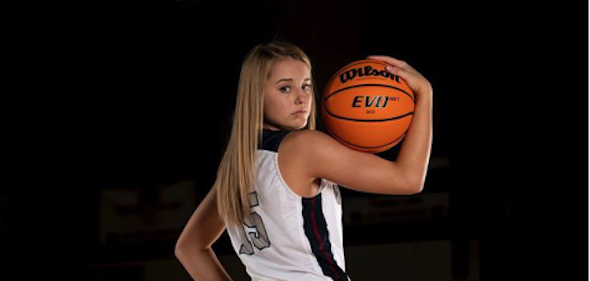 Vitals:
Name: Karson Martin
Height: 5'7″
HS Grad Year: 2023
Position: SG / PG
School / Hometown: Woodstock HS (Woodstock, Georgia)
Club Team: Team B Wright
Evaluations:
Date: April 23, 2021
Location: Under Armour Circuit (Birmingham, Alabama)
Evaluator: Brandon Clay
Playing for a new roster this year with Team B Wright, Martin is a solid guard off the ball. Coming off of a fantastic sophomore season for Woodstock High, she's capable of playing in an uptempo style or in a halfcourt situation if need be as well. Expect Martin to continue finding consistency in her game both offensively and defensively as the club season turns to summer time.
Video Evaluations:
Date: August 22, 2019
Evaluator: Brandon Clay
Setting: BrandonClayScouting All-American Training Academy
Martin is a skilled combo guard with a very good jump shot. Her release on jumper is compact and consistent. This skill alone will allow her to be a potential impact player soon. She has the ball skill to create a shot even when the defense closes tightly on her on the perimeter. Continuing to add lead guard skills and playmaking skills for others will be key for her next level ceiling.
Date: June 3, 2017
Evaluator: Jonathan Hemingway
Setting: CoachHemi.com Training Academy
Social Media Updates: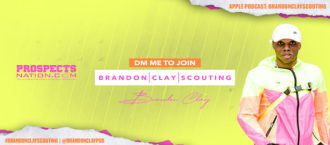 Brandon Clay is the owner of the BrandonClayScouting.com Report, Peach State Basketball, Inc., and ProspectsNation.com. BrandonClayScouting.com is utilized by more than 200 colleges and universities nationwide. Clay serves as the Executive Camp Director for the BrandonClayScouting.com National Training Academies. He is a McDonald's All-American Game Selection Committee member. Clay serves on the Naismith Trophy Men's / Women's College Player of the Year Academy and is the National Coordinator of Voting for the Boys / Girls All-American Teams. He has been involved in the community since 2001. You can reach Clay at [email protected]