ATLANTA – Georgia Tech coach MaChelle Joseph and her coaching staff – Deja Foster, Michael Wholey and M.J. Willis – have established the Yellow Jackets as one of the premier programs in the ACC. She taken the program to new heights by guiding the team to seven of the last eight NCAA Tournaments. ProspectsNation.com International Director of Scouting, Keil Moore, joined me for their battle with conference foe Florida State on Friday night.
1) This team goes as Kaela Davis does.
On a night where So. Guard Kaela Davis was honored pregame for scoring her 1,000th career point in just 52 games, she struggled to get her offense rolling. Davis has been a monster offensively all season averaging right at 21 points a contest coming into this one. She finished with 15 points and custom writing website five rebounds in this one but was saddled with foul trouble the entire game. Davis picked up two early and didn't get a flow as a result. That said, the Naismith Trophy Watch List member is the go-to player for Joseph's Jackets.
2) Aaliyah Whiteside's energy and production are essential.
Jr. Wing Aaliyah Whiteside is arguably as important to the team's success as Davis in that her production frees up Davis to get quality looks. Tonight, Whiteside was able to fill in as Florida State kept a fresh defender in Davis' face. Whiteside finished the night with 16 points and 10 rebounds and was a perfect 5-for-5 from the line. The Jackets will need her to continue to deliver down the stretch if they want to make a run to the 2015 NCAA Tournament a reality.

3) Zaire O'Neil and Roddreka Rogers are essential.
The combination of Fr. Zaire O'Neil cv writing service us and Jr. Roddreka Rogers give Tech a post game capable of competing on almost any night. When they are on their game, both are willing rebounders who mix it up on the interior and can score the ball. They combined for 18 points and nine rebounds on this night. Against the league's elite teams, look for these two to be looked upon to be more effective to create opportunities for Davis and Whiteside.
4) MaChelle Joseph is completely dialed in.
Only minutes after a tough loss to Florida State, Joseph addressed her team with a message of looking ahead not backwards and immediately moved on to Sunday's upcoming ACC battle against Virginia Tech. After the team left, Joseph then met with her staff at length about how to secure a victory on Sunday. In an always competitive conference, Joseph's ability to lead her team through good road wins like the one against Virginia last essay college life weekend as well as tough home losses like FSU has been a key to her sustained success.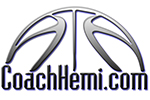 5) More ELITE 100 caliber prospects are headed to play in McCammish Pavilion.
In the senior class, Tech's staff went north to Philadelphia, Pa., to secure National Letters of Intent from No. 68 Martine Fortune and No. 82 Ciani Cryor. Fortune will bring them an interior presence while Cryor will be asked to give the Yellow Jackets a helping hand at the point guard position.

Brandon Clay is the owner of the JumpOffPlus.com International Report, Peach State Basketball, Inc., and ProspectsNation.com. The JumpOffPlus.com is picked up by more than 200 colleges and universities nationwide. He serves as the Executive Camp Director for the Elite Basketball Academy Camps. Clay has been involved in the community since 2001. You can reach him at BrandonClay@PeachStateBasketball.com