Seth Hubbard
Class of 2022
Huntington Prep (Alpharetta, Georgia)
Height: 6'4″
Position: Shooting Guard
College Choice: Western Michigan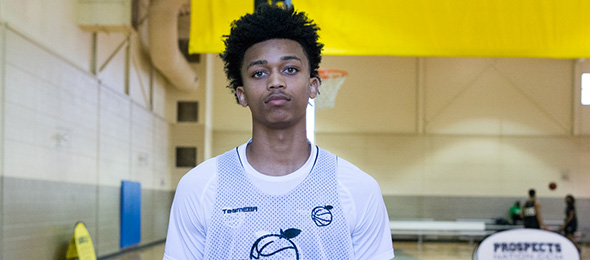 Date: October 8, 2020
Location: McDonald's All-American Top 100 Camp (Dallas, Texas)
Evaluator: Brandon Clay
Hubbard was on a major national stage competing against elite level 2021 grads like Luke Goode and Kobe Bufton. He didn't seem out of place in the least bit. Hubbard even got into town early on Friday night to get up extra shots before taking the hardwood on Saturday. He was a standout in the one-on-one portion of the camp advancing to the finals competing toe-to-toe with classmate Arterio Morris in the process. Once the games got rolling, Hubbard kept the momentum going taking timely shots and playing both ends of the floor.
Date: March 8, 2020
Location: BCSTop40 Training Academy
Evaluator: Brandon Clay
Hubbard was absolutely outstanding in this setting. He led from the front with his skill set and work ethic. A dynamic perimeter threat, Hubbard scored and distributed consistently making the correct read based on what he was seeing. A two-time state champion already, Hubbard will see his role shift a bit next school season as Xavier signee Dwon Odom heads off to college. Based on his play here, Hubbard is more than ready to become an elite primary scorer.