With over 20,000 collective followers on our team's social media outlets, we're in a unique position to assist with both creating awareness of a prospect's skill set and recent on-floor performance. From crisp recruiting updates to updated in-season stats to a potential last-minute change in schedule that needs to be conveyed socially, this package allows the player to control the information available to the public about their game.
Become an #SMPMember: Click the Logo Below

Kohl Roberts
Height: 6'6″
Grad Year / Position: 2016 – Power Forward
School / Hometown: Riverwood International HS (Sandy Springs, Ga.)
Committed College: Undecided

Date: October 17, 2015
Evaluator: Jonathan Hemingway
Location: #EBATop40 Camp
Roberts makes a living on the glass on both ends of the floor. He is a productive player who will impact the game through his energy. Although his a lunch-pail type of player, he does have the versatility and mobility to play at different positions on the floor. He can be a high screen and roll player and is even effective in transition. We will keep an eye on his shooting percentages this year. That will be an area that we would like to see him excel for Riverwood this year.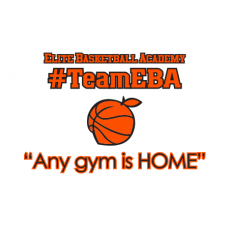 Date: March 8, 2015
Evaluator: Jonathan Hemingway
Location: #EBATop40 Camp
Roberts is a player that you want on your team regardless of the situation. He is a high energy rebounder and defender who will make his team better each time he steps on the floor. Moreover Roberts is a great teammate as he is a vocal presence and always a positive influence on the court. You can tell that Roberts passion for the game extends past just the game as he showed true that same energy in drills and in 3 on 3 work. Standing at 6-6, there is a big reason why Roberts will draw the attention of several schools throughout the Southeast.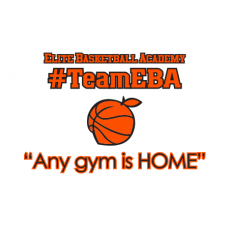 Date: October 15, 2014
Evaluator: Jonathan Hemingway
Location: #EBATop40 Camp
We came away impressed with the 6-7 big man. His energy was infectious as his team ran off consecutive wins in the camp. He constantly talked and encouraged his teammates and this perhaps made the biggest impression walking away from the workout. On the skill side, Roberts did not disappoint either. Although he has a bigger frame, he has the footwork to be mobile and he has the lift to finish above the rim. He showed the ability to finish with either hand around the bucket. Roberts even knocked down a few 15′ jumpers here today. If he brings all of that production to the high school season, his high school coach Buck Jenkins will be smiling all season long.
Watch James on @SUVtv wearing #26 in White:


Jonathan Hemingway is a National Evaluator for the OTRHoopsReport. Hemingway serves on the Board of Selectors for the Naismith Trophy. also He is also the publisher of CoachHemi.com. He has been involved in the community since 1996 as a coach, camp director and evaluator. You can reach him via email at [email protected] and follow him on  twitter @JLHemingwayPSB