---
With over 20,000 collective followers on our team's social media outlets, we're in a unique position to assist with both creating awareness of a prospect's skill set and recent on-floor performance. From crisp recruiting updates to updated in-season stats to a potential last-minute change in schedule that needs to be conveyed socially, this package allows the player to control the information available to the public about their game.
Become an #SMPMember: Click the Logo Below

---

Zach Orr
Height: 6'7″
Grad Year / Position: 2017 – Forward
School / Hometown: Banks County HS (Homer, Ga.)
Committed College: Undecided

Date: March 5, 2016
Evaluator: Jonathan Hemingway
Location: #EBATop40 Camp
Orr is the type of player that brings value to the floor by doing a number of things well. He is a versatile player that can hold his own both inside and out. He has ball skill to handle facing the basket yet he can also rebound his position under the rim. What Orr may lack in exceptional athleticism, he makes up for with in timing and anticipation. His do-it-all style should give him value at the next level.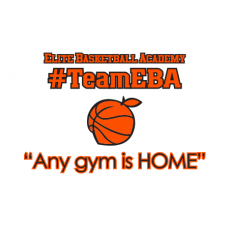 Date: March 5, 2015
Evaluator: Jonathan Hemingway
Location: #EBATop40 Camp
Orr is showing progression as a prospect. Even though we are very familiar with the 6-7 forward's game, he seems to add a dimension each time we see him. In the fall at the EBA All-American Camp we saw the versatility that would make Orr one of North Georgia's top juniors. This March Orr showed improved aggressiveness on the defensive end as he played with confidence and physicality. Add in his ability to handle the ball and Orr has positioned himself to be a prospect that will garner the looks of several colleges and universities from around the region.
Watch Orr on The SUVtv: Wearing #57 in gray
Media Exposure / Showcase Opportunities 



Jonathan Hemingway is a National Evaluator for the OTRHoopsReport.com. Hemingway serves on the Board of Selectors for the Naismith Trophy. also He is also the publisher of CoachHemi.com. He has been involved in the community since 1996 as a coach, camp director and evaluator. You can reach him via email at [email protected] and follow him on  twitter @JLHemingwayPSB