---
With over 20,000 collective followers on our team's social media outlets, we're in a unique position to assist with both creating awareness of a prospect's skill set and recent on-floor performance. From crisp recruiting updates to updated in-season stats to a potential last-minute change in schedule that needs to be conveyed socially, this package allows the player to control the information available to the public about their game.
Become an #SMPMember: Click the Logo Below

---
Kevin Kayongo
Height: 6'3″
Grad Year / Position: 2018 – Guard
School / Hometown: Mountain View HS (Lawrencevill, Ga.)
Committed College: Undecided

Date: March 5, 2016
Evaluator: Jonathan Hemingway
Location: #EBATop40 Camp
Kayongo is an athletic guard who can play either guard position on both ends of the floor. He has a lot of bounce in his legs, which allows to finish above the rim and defend his position effectively. His jumper could be the strength of his game, because it helps set up the rest of his game. It will be interesting to see how Kevin's game rounds out as he heads into his junior year of high school.
Date: March 8, 2015
Evaluator: Jonathan Hemingway
Location: #EBATop40 Camp
The 6-foot-3 guard showed his skill set well at the EBA Top 40 Workout. He can act as a primary handler or be shooter that can shoot the ball off the move well. With a wiry frame, Kayongo has an athletic ceiling that could allow him to reach greater heights in future years. He logged big minutes this year for the coach BJ Roy's Mountain View High School team as just a freshman. All of these facts combined point to future success.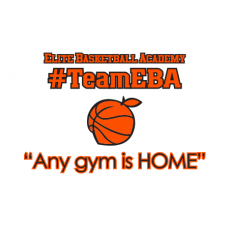 Date: October 17, 2014
Evaluator: Jonathan Hemingway
Location: #EBATop40 Camp
Kayongo is a young player that is already developing a good grasp on how to play already. He has size to be versatile at 6-3. He showed the ability to create on shot with the dribble while also being willing to play hard. His strong build and high energy attitude should translate to future success.
Watch Kayongo on The SUVtv: Wearing #18 in gray
Media Exposure / Showcase Opportunities 



Jonathan Hemingway is a National Evaluator for the OTRHoopsReport.com. Hemingway serves on the Board of Selectors for the Naismith Trophy. also He is also the publisher of CoachHemi.com. He has been involved in the community since 1996 as a coach, camp director and evaluator. You can reach him via email at [email protected] and follow him on  twitter @JLHemingwayPSB