Justin Lee
Height: 6'5″
Grad Year / Position: 2018  – Guard
School / Hometown: Collins Hill HS (Lawrenceville, Ga.)
Committed College: Undecided
Date: October 17, 2015
Evaluator: Jonathan Hemingway
Location: #EBATop40 Camp
As predicted, Lee has grown to 6-5 from our last evaluation. He showed the specialty of shooting the basketball this weekend. He has range to the arc and can hit the pull-up jumper in the mid-range. His length and ability to shoot should make him one of the better prospects in the future. Look for him to make a splash with the Heat Check organization in upcoming summers. Also while playing with a deep and talented Collins Hill program should help his daily improvement.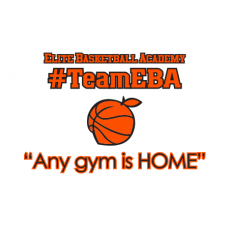 Date: October 18, 2014
Evaluator: Jonathan Hemingway
Location: #EBATop40 Camp
Lee was a pleasant surprise at the camp. The freshman stepped onto a stage with older and more experienced players. However, he played toe to toe with the competition and displayed the physical tools that he will need moving forward. At 6-1 right now, he looks like the type of player who could easily grow 4-5 inches in the next 18 months. Although we could not pin-point a specialty in this short window of camp, he did not display any apparent holes in his game either.
Watch Lee on @SUVtv wearing #11 in White:


Jonathan Hemingway is a National Evaluator for the OTRHoopsReport. Hemingway serves on the Board of Selectors for the Naismith Trophy. also He is also the publisher of CoachHemi.com. He has been involved in the community since 1996 as a coach, camp director and evaluator. You can reach him via email at [email protected] and follow him on  twitter @JLHemingwayPSB