Diamond Stone – (Milwaukee, Wisc.) – Young Legends – 2015
Height: 6'10"
Position: Power Forward / Center
Committed College: Maryland
Star Rating:


Date: July 12, 2014
Evaluator: Jonathan Hemingway
Location: On the Radar Hoops Elite 32 Session II (Marietta, Ga.)
Stone is a skilled big man that can play either post position. He is terrific finisher above the rim as he showed he could dunk in traffic with either hand. In this match-up with class of 2016 forward Harry Giles III, Stone had the decided advantage as he was able to affect the game both his back to the basket game and also with his face up game. He showed on day two of this tournament his ability to hit the trail 3 in transition. And he is athletic enough to be able to attack with the dribble. Impressively with his back to the basket game, even when he is pushed off of the block – he still manages to find a way to score or even pass to an open teammate. Stone is a competitor. He wants the ball in his hands every time down the court, but he is still a good teammate. He has a good demeanor on the court as he regularly interacts with his teammates and plays a leadership role.
Date: May 17, 2014
Evaluator: Brandon Clay
Location: Under Armour Invitational (Houston, Texas)
Stone is so versatile with his ability to finish around the rim then step out to hit the open jump shot out beyond the arc. He's steady though he doesn't show a lot of emotion in his face or body while he plays. Stone's game is both smooth and consistent in terms of production. I envision him as a prospect capable of playing either post position longterm.
Date: October 5, 2013
Evaluator: Brandon Clay
Location: USA Basketball Developmental Mini-Camp (Colorado Springs, Colo.)
Stone is an impressive prospect with his size at an early age. He reminds me of Rashard Griffith with his build. Stone can score the basketball, has good footwork on the interior and does a consistent job of finishing around the rim. A right-handed post, Stone used the left hand half hook multiple times. He is also a good passer for his size this early.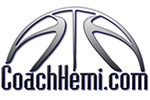 Check out a play for Stone: 1-4 High 
Highlights of Stone complements of Midwest Ballers :
Elite Basketball Academy Series
***Designed for evaluation purposes, these are great opportunities for upperclassmen and underclassmen alike to get valuable game broadcasts that can be sent to college coaches with a single email message. For underclassmen, it also serves as the gateway for prospects with remaining high school eligibility to play in front of our National Evaluators.
September – Elite Basketball Academy All-American Camp
CoachHemi.com Showcase Series
 October – CoachHemi.com Workout

Brandon Clay is the owner of the JumpOffPlus.com International Report, Peach State Basketball, Inc., and ProspectsNation.com. The JumpOffPlus.com is picked up by more than 200 colleges and universities nationwide. He serves as the Executive Camp Director for the Elite Basketball Academy Camps. Clay has been involved in the community since 2001. You can reach him at [email protected]

Jonathan Hemingway is a National Evaluator for the OTRHoopsReport. He is also the publisher of CoachHemi.com. He has been involved in the community since 1996 as a coach, camp director and evaluator. You can reach him via email at [email protected] and follow him on twitter @JLHemingwayPSB