BUFORD, Ga., – The Elite Basketball Academy Top 40 Workout is designed to bring some of the nation's top prospects together to compete and showcase their skills in front of BrandonClayScouting.com and OTRHoopsReport.com evaluators.

AJ Cheeseman, Team 2 (Duluth, Ga.), Duluth HS – 2016

When it comes to productive big men, Cheeseman will be near the top of any list compiled for the Atlanta area next year. The 6-foot-6 post provides an interior presence in the lane, but has the footwork college application essay rules that allows him to guard bigger players around the arc as well. As he showed at the workout, his ability to finish at the rim is improving especially while on the move. If Cheeseman stays in the gym to polish his skill set, we predict that his senior year will be his best.
Ty Cockfield, Team 4 (Gainesville, Ga.), Johnson HS – 2015

Coming off of a senior year that exceeded everyone's expectations except his own, Cockfield showed the fire, competitiveness and production at the EBA Top 40 Workout that made him one of the area's best players. He was named to the Atlanta Tip Off-Club First Team and even garnered serious consideration as Player of the Year. This momentum started can someone do my essay in October of last year at the EBA All-American Camp where he proved he belonged among the camp's best. His numbers back it up as he put up multiple 40 point performances and went toe to toe with some of the best guards in the state. In the process Cockfield led his Johnson High School to a 25-0 regular season record and finished with Sweet 16 birth in the GHSA State Tournament. With offers from schools such as Florida A&M and Stetson after entering the year with none, Cockfield cemented a successful senior campaign.
D'Marcus Simonds Team 8 (Gainesville, Ga.), Gainesville HS – 2016

It has been an eventful six months for Simonds. He transferred high schools, committed to Mississippi State and the subsequently re-opened his buy literature essays recruitment after a coaching change. He did this while performing at a high level that earned him a spot on the Atlanta Tip-Off Club All Metro team. The 6-4 guard once again was dynamic with his ability to create off the dribble at the Top 40 Workout. His strength and athleticism allow him to score on most any perimeter player in the gym at the rim. However, it is his patented mid-range jumper that makes him a 4-star prospect ranked No. 58 in the ELITE 60 in his class.
Click below for the EBA Top 40 Broadcasts powered by the SUVtv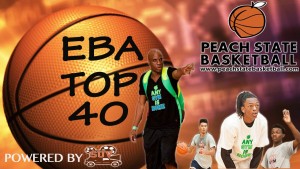 Elite Basketball Academy Series
***Designed for evaluation purposes, these are great opportunities for upperclassmen and underclassmen alike to get valuable game broadcasts that can be sent to college coaches with a single email message. For underclassmen, it also serves as the gateway for prospects with remaining high school eligibility to play in front of our National Evaluators.

Jonathan Hemingway is a National Evaluator for the OTRHoopsReport. Hemingway serves on the Board of Selectors for the Naismith Trophy. also He is also the publisher of CoachHemi.com. He has been involved in the community since 1996 as a coach, camp director and evaluator. You can reach him via email at [email protected] and follow him on  twitter @JLHemingwayPSB