BUFORD, Ga., – The Elite Basketball Academy Top 40 Workout is designed to bring some of the nation's top prospects together to compete and showcase their skills in front of BrandonClayScouting.com and OTRHoopsReport.com evaluators.

Will Benson, Team 1 (Atlanta, Ga.), The Westminster – 2016

At 6-foot-5 Benson is a problem every where he plays. His physical strength allows him to snag rebounds and brush off opponents in the lane. Yet, as he showed at the Top 40 Camp, he buying a custom essay has the explosiveness to burn past defenders when handling the basketball. Few players in the nation blend his combination of strength, explosiveness and skill as he demonstrated at the beginning of this month. It is this combination of talent that could land Benson within the ELITE 100 in the BrandonClayScouting.com class of 2016. Look for the updated rankings to be dropped in the next few weeks.
Whit Mauney, Team 4 (Cleveland, Ga.), White County, 2016

We got our first look at the 6′ guard from North Georgia this weekend and left with a positive impression. Mauney is able to make an impact upon the game because of his ability to shoot canada is the best country in the world essay the ball. The dead eyed shooter was able to connect on several jumpers. However, the junior guard proved that he can handle the ball in a gym full of athleticism as well. His challenge in the upcoming months will be able to create space to be able to dish to open teammates. If he is able to turn the corner in that area, he should be a solid combo-guard for North Georgia Elite on the circuit this spring and summer.
Chris Morand, Team 2 (Lawrenceville, Ga.), Collins Hill HS – 2017

Morand played a shooting guard position at this camp. Although he played off of the ball, he did do my assignment melbourne a great job of finding teammates with the pass. He understands spacing and moves without the ball effectively. He did hit a couple of jumpers in game play, but he could improve on being ready to shoot on the catch. He seemed comfortable shooting the ball off of the bounce. With his technique, he should be a solid shooter both on the catch and in the mid-range.
Click below for the EBA Top 40 Broadcasts powered by the SUVtv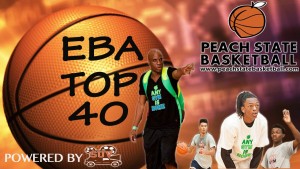 Elite Basketball Academy Series
buying an essay ***Designed for evaluation purposes, these are great opportunities for upperclassmen and underclassmen alike to get valuable game broadcasts that can be sent to college coaches with a single email message. For underclassmen, it also serves as the gateway for prospects with remaining high school eligibility to play in front of our National Evaluators.

Jonathan Hemingway is a National Evaluator for the OTRHoopsReport. Hemingway serves on the Board of Selectors for the Naismith Trophy. also He is also the publisher of CoachHemi.com. He has been involved in the community since 1996 as a coach, camp director and evaluator. You can reach him via email at [email protected] and follow him on  twitter @JLHemingwayPSB