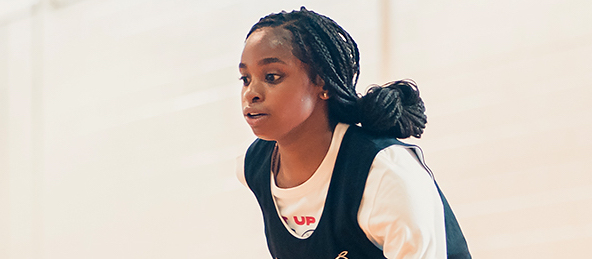 Vitals:
Name: Tianna Thompson
Height: 5'10″
HS Grad Year: 2024
Position: PG / SG
School / Hometown: Galloway (Atlanta, Georgia)
Player Evaluations:
Date: January 2022
Location: High School Game (Marietta, Georgia)
Evaluator: Brandon Clay
Class of 2024 guard Tianna Thompson of Galloway School (GA) dropped 30 points in a game that I watched on Tuesday night. Her most recent offer is from Virginia Tech. She's a willing scorer who looks to attack off the bounce early and often.
Date: June 2022
Location: Brandon Clay Training Academy (Buford, Georgia)
Evaluator: Brandon Clay
Thompson looked like an ELITE 60 caliber prospect recruiting wise. At our Atlanta Academy in June, both she and classmate Lexi Blue were partnered in multiple drills with both looking the part of NCAA Tournament caliber guards. Thompson has had a fantastic run so for this year showcasing herself as a guard who is willing to put the time in training to take her game to the next level. Her jumpshot is coming along nicely with an off the dribble game that is already upper echelon in the class nationally.
Social Media Updates: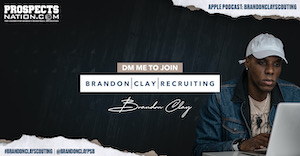 Brandon Clay is the owner of the Brandon Clay Scouting Report, Peach State Basketball, Inc., and ProspectsNation.com. Brandon Clay Scouting is utilized by more than 200 colleges and universities nationwide. Clay serves as the Executive Camp Director for the Brandon Clay Recruiting National Training Academies. He is a McDonald's All-American Game Selection Committee member. Clay serves on the Naismith Trophy Men's / Women's College Player of the Year Academy and is the National Coordinator of Voting for the Boys / Girls All-American Teams. He has been involved in the community since 2001. You can reach Clay at [email protected]