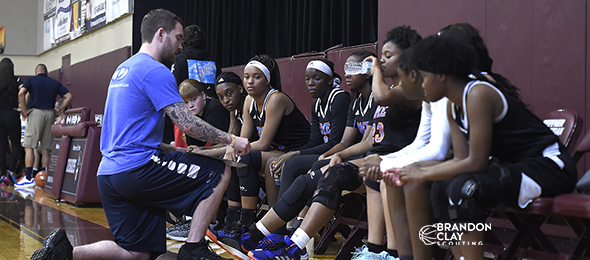 TAMPA, Florida, – The Peach State Basketball staff brought the inaugural team Jamboree to the host city of the Women's Basketball Final 4. Teams from all over the state of Florida competed in front of BrandonClayScouting.com evaluators and were covered by national media members. Media members included Chris Hansen of ProspectsNation.com, Joe Fenlon of @NYGHoops and Larry Rhinehart of Parallels Media. Many players elevated their profiles during the one day Jamboree. Here is a list of players who earned their invites to the EBA Super 64 National Showcase June 1-2 in the Atlanta area. To learn more about #EBASuper64, click HERE.
Article by Jonathan Hemingway
Follow him on Twitter (@JLHemingwayPSB or @CoachHemi)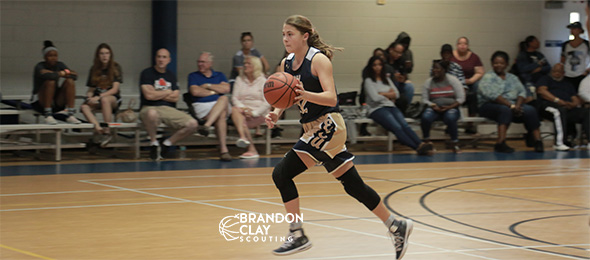 Abigail Crain – East Coast United – 2021
Crain proved herself to be a solid ball handler with a strong floor game. She was able to deliver the ball to her teammates while also making open shots. We expect Crain to be a top guard to come out of the Orlando area in the 2021 class.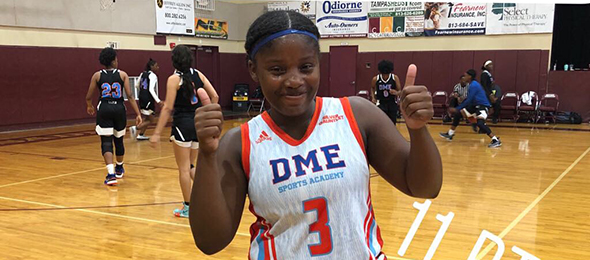 Jayla Woods – DME – 2021
Woods caught our attention with her strength and play-making ability. Her willingness to distribute and the ability to get a bucket is a unique skill set. She should continue to blossom within the DME program.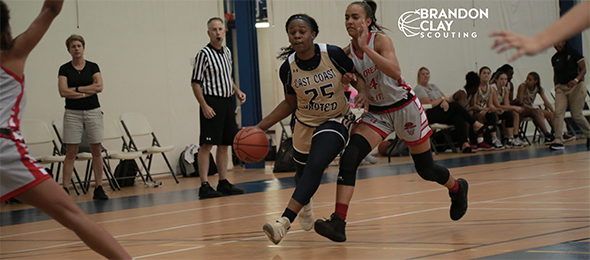 Trinity Youngblood – East Coast United – 2021
Youngblood impressed tonight with her play-making ability. The 5-10 point guard uses her strength and shifty feet to get into the lane. She is a tough cover for most guards in the back court.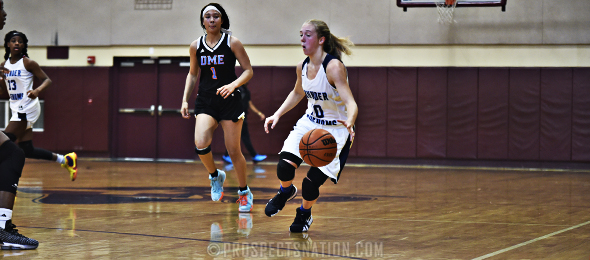 Katie Ambrose – Tampa Thunder – 2022
Ambrose is an emerging floor general in the sunshine state. With her play on Saturday afternoon with the Tampa Thunder, she proved she can handle the ball and provide the correct energy for her team to succeed.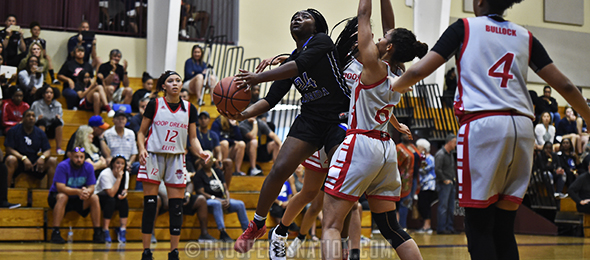 Nasia Powell – Central Florida Elite – 2021
Powell impressed our staff with her ability to score the ball. Her James Harden-like step through footwork is eye popping…especially for a kid this young in her development. We expect Powell to have a fantastic year on the circuit with one of the nation's premier 2021 teams.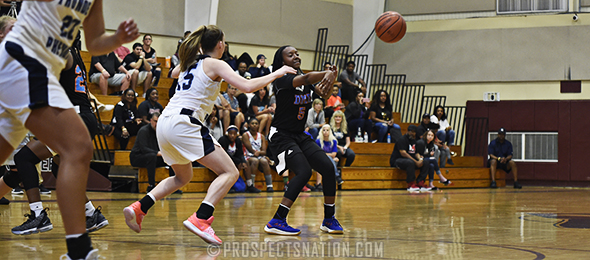 Morgan Dillard – DME – 2021
Dillard is an up and coming talent from the state of Florida. Her ability to make plays combined with her size and athleticism is sure to draw the attention of college coaches for the next 18 months.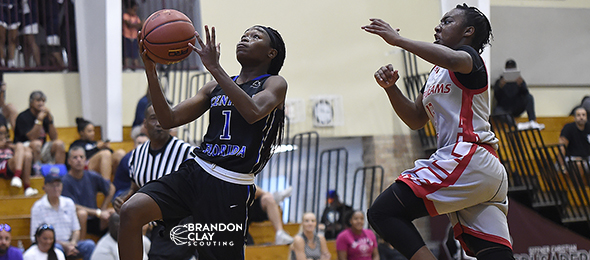 Shadaria Smith – Central Florida Elite – 2021
Smith teamed up with Powell (mentioned above) to make a formidable back court duo. Smith is a high energy slasher who can also make plays on the defensive end. The slender framed point guard is sure to be a difference maker on the circuit this spring and summer.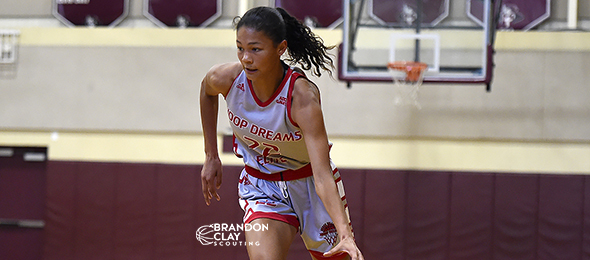 Savannah Henderson – Hoop Dreams Elite – 2022
Henderson is a prospect full of potential. The 6-2 forward has the length and build needed to compete along the front-line. However, she flashed the skill and range needed to be a face-up threat. Once she hones in a specialty, she will be a potential go-to player at this level and this next.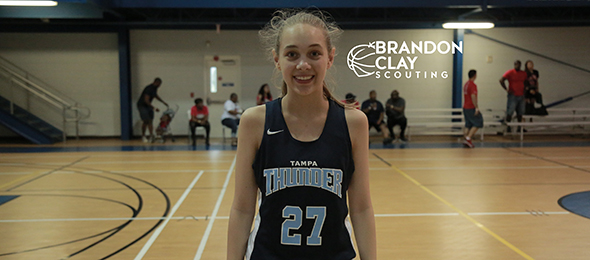 Paige Atwater – Tampa Thunder – 2024
Atwater caught our attention with her long range shooting ability. She cemented her reputation as a clutch shooter by knocking down a 3-pointer in the final moments of a game to seal the win for her team. We will keep a close eye on her development in upcoming years.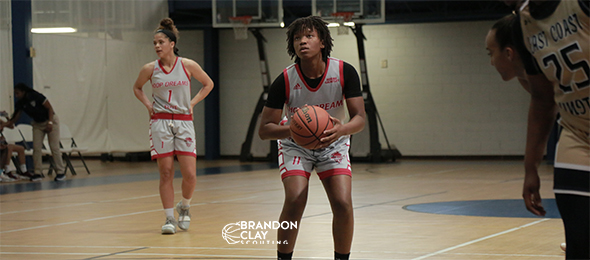 Kayla Lett-Cox – Hoop Dreams Elite – 2022
Lett-Cox impressed our staff with her mid-range jumper during the PSB Final Four Jamboree. The 5-10 wing forward has the frame and athleticism that should easily translate to the next level. If her jumper continues to progress out to the 3-point arc, she should turn into a hard cover for many opponents.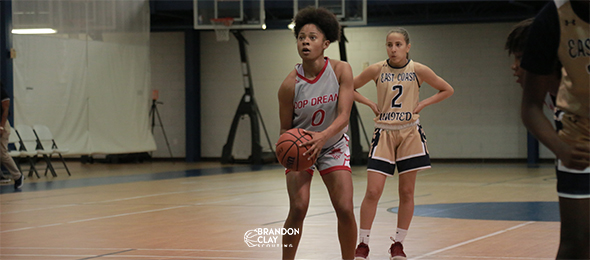 Serah Lindo – Hoop Dreams Elite – 2022
Lindo showed potential as a combo guard in this setting. Her ability to handle and attack the lane are important characteristics in this setting. If the 5-8 guard continues to polish her skills and hone her craft, there is a bright future on the horizon.