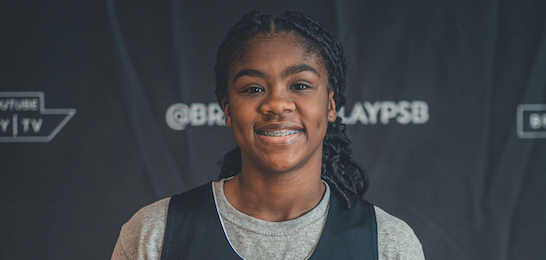 Vitals:
Name: Asia Gant
Height: 5'7″
HS Grad Year: 2022
Position: SG
School / Hometown: HS (McDonough, Georgia)
Club Team: OMG-Team Georgia Elite
Committed College: Truett McConnell

Player Evaluations:
Date: June 8, 2021
Location: Brandon Clay Training (Atlanta, Georgia)
Evaluator: Brandon Clay

Gant is an athletic guard able to affect the game in several ways. Her quickness gives her a great first step when attacking the lane. This also allows her to be effective at disrupting the game as a defender. She traps the ball and uses her length to make it hard for defenders to throw around or over her. In addition to being an effective slasher, she is proving to be a threat with her jumper from beyond the arc. She can hit the reversal 3-point shot when the defense is slow to close out. Gant's game is still far from being a finished product. She is growing into the point guard role and is demonstrating that she can keep her eyes up and find open teammates around the court. However, she will need to become confident in her weak hand. Making herself a threat to go left will keep defenders off balance. Also defensively working on staying in a stance with active feet when the ball rotates away from her will be key. She has a high ceiling as a defender that she has not yet realized, because of this undeveloped area.
Social Media Updates: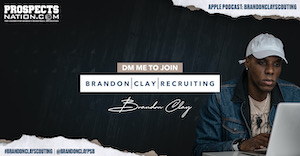 Brandon Clay is the owner of the Brandon Clay Scouting Report, Peach State Basketball, Inc., and ProspectsNation.com. Brandon Clay Scouting is utilized by more than 200 colleges and universities nationwide. Clay serves as the Executive Camp Director for the Brandon Clay Recruiting National Training Academies. He is a McDonald's All-American Game Selection Committee member. Clay serves on the Naismith Trophy Men's / Women's College Player of the Year Academy and is the National Coordinator of Voting for the Boys / Girls All-American Teams. He has been involved in the community since 2001. You can reach Clay at [email protected]