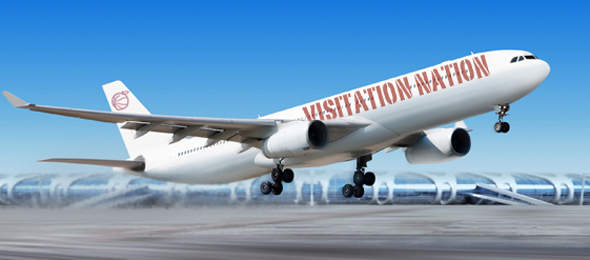 is there a website where i can type my paper to check the level of plagiarism It may be a week after the "Midnight Madness" craze, but that doesn't mean the high profile visits have ceased.  This weekend there is a plethora of top 20 prospects doing their final homework before signing week.
By: Keil Moore
Tennessee
This weekend Tennessee will attempt to reset the class of 2013 recruiting landscape and sway a number of top recruits to Rocky Top for their college careers.  While it would be a little drastic to go as far as saying this will be the biggest weekend of the year for the Lady Vols, it certainly holds a big deal for first-year Tennessee head coach Holly Warlick and her staff.  For starters Tennessee has the two highest rated players in the class of 2013, No. 1 Mercedes Russell of Springfield, Ore., and No. 2 Kaela Davis pay for a written essay of Buford, Ga., making official visits to the SEC school this weekend.  But Tennessee's special guests also include the likes of No. 10 Tyler Scaife of Little Rock, Ark., No. 40 Emmonnie Henderson Edwardsville, Ill., and, No. 42 Jordan Reynolds of Portland, Ore.; a very formidable group for a school with the roster space to take as many as six scholarships players for this class.
UCLA
Two of the top uncommitted prospects in the class of 2013, No. 5 Linnae Harper of Chicago, Ill., and No. 11 Erica McCall of Bakersfield, Calif., will be make trips to Los Angeles for a weekend with UCLA and their coach Cori Close.  As of today UCLA holds verbal commitments from point guard Dominique Williams of Phoenix, Ariz., and Savanah Trapp of Esko, Minn. Adding two impact type recruits i need to buy an essay the likes of Harper and McCall would give the PAC-12 school a balanced and talented class the year after recruiting the No. 12 ranked recruiting class in the country with their 2012 group.
Kendall Cooper Tours College Station
Kendall Cooper, the No. 12 ranked player in the class of 2013, will make an official visit to Texas A&M this weekend.  In addition to her visit to College Station this weekend, Cooper has also made trips to Duke, Tennessee, and UCLA this fall.  The No. 2 ranked post in the class of 2013 earned a FIBA Americas gold medal this summer playing with the U18 national team in Puerto Rico.
Turner Visits Tobacco Road 
This weekend, the No. 2 player in the class of 2014 Brianna Turner of Houston, TX, will make a trips to visit who is my hero essay Duke and North Carolina unofficially.  Last weekend Turner opened the start of practice with Baylor for its Midnight Madness festivities and earlier this fall Turner made a trip to visit with Texas.  Turner is coming off a summer where she earned a FIBA World Championships gold medal with the U17 national team in addition to the USA 3-on-3 team.
Brandon Clay chimes in with the potential impact of the weekend for some of the colleges hosting visitors:

Keil Moore is the Director of Scouting for the JumpOffPlus.com National Scouting Report – a division of Peach State Basketball, Inc. He also is a contributor and national recruiting analyst for ESPN HoopGurlz. Moore has been involved in the community since 2007 as a recruiting analyst and trainer. He can be reached at [email protected].