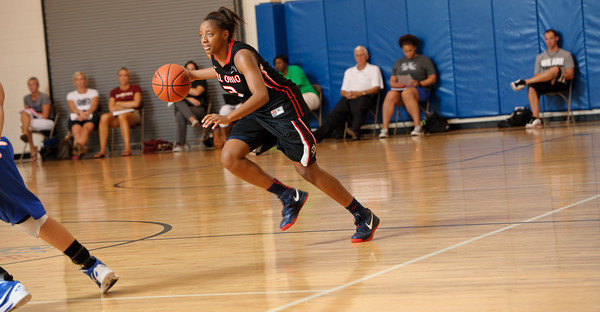 MARIETTA, Ga. – The second half of July started with a bang at All Tournament Players Park. Teams from as far as San Antonio, Texas made the trip to the Atlanta Metro area to get some of the best competition and exposure that will have during the open period of the summer. The TeamPSB homework hero bracket showcased some of the top teams from east of the Mississippi River. Here is a rundown on how this bracket played out.
By: Jonathan Hemingway
Featured Game
All Ohio Black versus Lady Phoenix Rudd
TeamPSB Bracket
All Ohio Black – Jay-Bee Bethea
Road to the Ship:
1st Round 54-39 over Blue Star Florida Royal
2nd Round 52-48 over Agame Canada TDot
homework helper online Lady Phoenix Rudd – Delaney Rudd
Road to the Ship:
1st Round 47-28 over Douglasville Lady Tigers
2nd Round 67-28 over GA Hoopstars Black
The talk of the tournament had been the match-up between the two top point guards in the 2014 class in the exhibition game. That game featured Kelsey Mitchell from All Ohio Black and Recee Caldwell of San Antonio's Finest. Mitchell's scoring rampage carried her team all the way to literary analysis essay on night the championship game where they met The Lady Phoenix from the North Carolina area. Fourteen points in the first five minutes of the game is how Mitchell started this title game. However, the Phoenix refused to go down easily as Kristina King and Sara Beal kept pace with All Ohio for much of the game.
Jonathan Hemingway is the Assistant Director of Scouting for the JumpOffPlus.com. The service is used by more than 150 colleges and universities nationwide. He also serves on the selection committee for the EBA All-American, Fab Five and Super 64 Camps. He has been involved in the community since 2002 as a coach, camp director and evaluator. You can reach him via email at JonathanHemingway@PeachStateBasketball.com and follow him on twitter @JLHemingway