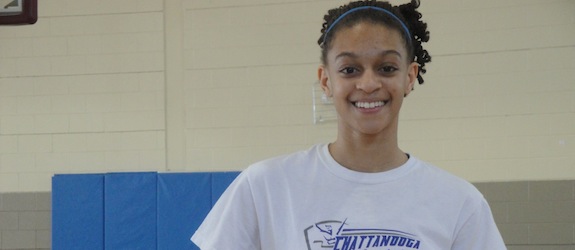 BUFORD, Ga. – Harris is a quick, active guard in the class of 2016. She played varsity basketball down the stretch of the season for her Girls Prep school team in Chattanooga, Tenn. She spent this season learning from a talented senior as the starting point guard on the team, Chadarryl Clay, is a Top 100 prospect by ESPNHoopGurlz and signed an Letter of Intent to attend Auburn in the fall.
Vitals
Name: Akia Harris
School: my essay writing Girls Prep
Location: Chattanooga, Tenn.
Grad Year: 2016
Current Position: PG/SG
Projected Position: PG
Evaluation
Strengths
The 5-foot-4 guard has good skill with her handle and explosion to the basket at an early age. She's comfortable using either hand to attack off of the bounce or pass it as well. Harris' jumper has a nice, soft touch as does her finishes around the rim. Between GPS and her summer circuit experience, Harris is used to playing both with and writing an essay structure against other talented kids which is important for players as they get older.
Areas to Improve
Like most young guards, Harris has a lower release point than she will as she finishes growing due to compensating for her smaller frame. Getting her shot pocket and release higher is a priority going into her freshman season this fall. Also, her physical strength will be something that we keep an eye on though that is more about time and her rate of development than anything else.
my university essay in german
The Bottom Line
Harris is a talented young guard with lots of upside. Over the course of the next four years, we expect her to be one of the better guards in the Volunteer State's class of 2016. That said, her physical maturity will take time so for now her emphasis should be on improving both her shooting form and ball skill.
Brandon Clay is the publisher of the JumpOffPlus.com and the owner of Peach State Basketball, Inc. The service writing a short research paper is picked up by more than 150 colleges and universities nationwide. He serves as the Executive Camp Director for the EBA All-American, Fab Five and Super 64 Camps. In addition, he serves as a national recruiting analyst for ESPNHoopgurlz and a contributor to SLAM Magazine. Clay has been involved in the community since 2001 as an evaluator, event operator and trainer. You can reach him at BrandonClay@PeachStateBasketball.com or follow him on Twitter @BrandonClayPSB