LOS ANGELES- Coach Cynthia Cooper-Dyke and her team got a big win over Utah on Friday and look to carry the momentum into their game today against PAC 12 foe, Colorado. We bring you a courtside look at all of the action from our seat at the Galen Center:

FIRST HALF
#JOPCollegeTour: Making @USCWBB in Southern Cal home. HC Cynthia Cooper was a PROBLEM in her playing days. @Coach_YY pic.twitter.com/IqS9lFs4YI

— Brandon Clay (@BrandonClayPSB) February 8, 2015
Ed's Note: The in-arena DJ is a really nice touch. He's playing all types of hits from different genres.
#JOPCollegeTour: @USCWBB's pregame mix is the best to date. Covering all bases from '99 Jay to Nicki & Beyonce's "Feeling Myself." @Coach_YY

— Brandon Clay (@bballplusmusic) February 8, 2015
18:30 – Jr. Guard Bri Barrett was an in-state ELITE 100 caliber prospect. She scores the game's first basket. 2 to 0 USC.
17:55 – RS So. Wing Jordan Adams was one of the nation's more highly coveted preps in the class of 2012. She's on the board early here. 4 to 0 USC.
15:45 – RS Sr. Kaneisha Horn was a high school All-American in 2010. After starting her career at Alabama, she's making an impact here at SC. 6 to 2 USC.
14:55 – essay help chat Adams, who is rocking the Kobe Black History Month IX's today, with another basket. 8 to 2 USC.
12:00 – Fr. Guard McKenzie Calvert was another ProspectsNation.com ELITE100 prospect. She's getting early minutes today. She's bringing the effort with a nice transition end-to-end layup. 10 to 6 USC.
11:53 – So. Guard Courtney Jaco was one of the premier shooters in her sophomore class nationally. She makes a quick scoop and score off an arrant Colorado pass. 12 to 6 USC.
9:45 – Horn back at it again with the traditional 3-point play. 15 to 9 USC.
6:20 – Jaco and Fr. Kristen Simon were high school teammates at Windward HS in LA. Simon is getting quality minutes today and goes to the line making a free throw. 16 to 16.
5:45 – Simon makes a field goal this time in the paint. 18 to 16 USC.
1:30 – Another Fr. Forward Amy Okonkwo goes to the line and makes one. 22 to 19 Colorado.
:20 – With Horn in foul trouble, Simon has been big scoring again off of the offensive putback. 22 to 21 Colorado.
HALFTIME SCORE: 23 to 21 Colorado
SECOND HALF
19:37 – Sr. Forward Alexyz Vaioletama was saddled with foul trouble to start the game. She came out quick in the second with an early offensive putback.
18:39 – editorial services Two free throws by Adams and USC regains the lead. 25 to 23 USC.
18:01 – Vaioletama right back at the Buffaloes with a trail 3-pointer. 28 to 23 USC.
17:03 – I'll say it again. Vaioletama right back at the Buffaloes with a trail 3-pointer. 31 to 23 USC.
16:07 – Adams with two more points from the charity stripe. 33 to 25 USC.
15:30 – Horn with the kickout to Calvert for an open 3-pointer. 36 to 25 USC.
14:59 – Horn with a basket on the inside. 38 to 25 USC.
14:15 – Horn with an 18 footer and the Women of Troy are rolling so far in the second session. 40 to 27 USC.
13:00 – Horn once again off of the assist from Vaioletama. 42 to 29 USC.
11:45 – Barrett is cash money on two attempts from the free throw line. 44 to 30 USC.
9:10 – Vaioletama chips in two points from the free throw line. 46 to 36 USC.
7:00 – Simon with a nice finish off of the hi-lo fee from Horn. 48 to 36 USC.
5:42 – Horn with another face up jump shot. She's been a part of seemingly every offensive possession in this half. 50 to 39 USC.
5:09 – Horn finds Jaco for the type of corner 3-pointer that she editorial services for authors landed a scholarship off of making in high school. 53 to 39 USC.
4:40 – Simon with the finish on the inside. 55 to 39 USC.
4:14 – Simon adds to the lead with two free throws. 57 to 41 USC.
3:47 – Again, Simon with two more free throws. USC has been darn near automatic from the line today. 59 to 41 USC.
3:23 – Barrett with a pro-style move to the rim to finish. 61 to 43 USC.
2:38 – Two made free throws gets Adams into double digits on the night at 10. 63 to 45 USC.
2:06 – Simon has been too much for Colorado on the interior. She scores again giving her 13. 65 to 47 USC.
FINAL SCORE: 66 TO 51 Southern Cal
#JOPCollegeTour: From Jordan Adams stylin' in Kobe IX's to a big W, USC balled today!

STORY: http://t.co/F3EPjYfxaL pic.twitter.com/ujO6Tf9nnE

— Brandon Clay (@BrandonClayPSB) February 9, 2015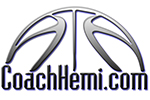 Brandon Clay is the owner of the JumpOffPlus.com International Report, Peach State Basketball, Inc., and ProspectsNation.com. The JumpOffPlus.com is picked up by more than 200 colleges and universities nationwide. He serves as the Executive Camp Director for the Elite Basketball Academy Camps. He is also on the Naismith Trophy Board of Selectors. Clay has been involved in the community since 2001. You can reach him at BrandonClay@PeachStateBasketball.com