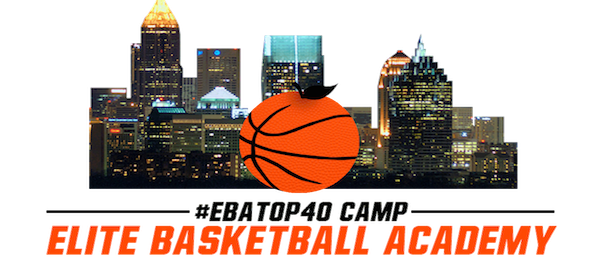 Learn All About Our Camp Series & Vision:
The Elite Basketball Academy Top 40 Camp is a great opportunity for unsigned seniors and underclass prospects alike to get valuable game broadcasts that can be sent to college coaches with a single email message.
Why Attend EBA Top 40 Camp???
1) Be seen: We service over 100 colleges and universities annually with our evaluations ranging in level of play from UConn to Oglethorpe.
2) Elevate your game: Have the chance to interact with our staff and learn about what it takes to be successful at the next level.
3) Train, compete and achieve: Our EBA Top 40 Camp will bring some the country's top prospects together to work compete and train with a facility full of college prospects in front of the BrandonClayScouting.com evaluation staff.
4) Receive maximum exposure: This is an ideal chance for seniors and underclass prospects to take full advantage of the stage the Elite Basketball Academy staff provides. All players will receive an evaluation posted within eight to ten weeks of the conclusion of camp.
Social Media Hashtag: #EBATop40
Facility: Central Gwinnett High School – Lawrenceville, Ga.
Online Registration can be found here:
EBA Boys Top 40 Camp Online Registration
2017 #EBATop40 Camp Participants:
Payton Aiken – West Forsyth (GA) – 2017
Xavier Ayres – Discovery (GA) – 2019
Anthony Bell Jr. – Monroe Area (GA) – 2020
Alex Benton – Milton (GA) – 2018
Darius Bonds – Banks County (GA) – 2020
Carl Cleveland – Banks County (GA) – 2020
Seth Cushenberry – Brookwood (GA) – 2020
Chance Donovan – Grandview Prep (FL) – 2018
DJ Dumay – Grace Christian (GA) – 2019
Cameron Gregg – Lakeview (GA) – 2021
Jalen Henderson – Collins Hill (GA) – 2020
Jalen Hillery – Central Gwinnett (GA) – 2020
Brandon Johnson – Archer (GA) – 2017
Cooper Long – Buford (GA) – 2018
Gabe Martin – Banks County (GA) – 2020
Bosco Norman – Banks County (GA) – 2020
Dylan Orr – Banks County (GA) – 2018
Sawyer Pace – Banks County (GA) – 2020
Quantavious Rogers – South Gwinnett (GA) – 2020
Noah Rylee – Banks County (GA) – 2020
Chris Smalls – Brookwood (GA) – 2019
Caleb Snyder – St. Francis (GA) – 2018
Marvis Thornton – Maclay College Prep (FL) – 2021
Arturo Varela – Mountain View (GA) – 2019
Alex Walker – Peachtree Ridge (GA) – 2018
Charles West – Spanish River Community (FL) – 2019
Preston Wiggins – North Forsyth (GA) – 2018
Age Groups: 8th Grade – 12th Grade (unsigned seniors are welcome)
Hotels:
For your convenience we have negotiated reduced rates with hotels within close proximity to gyms and shopping areas / eating establishments. To book rooms for your stay please click here:
Hampton Inn: Contact [email protected] – 6010 Sugarloaf Parkway – Lawrenceville, Georgia 30043: 678-407-0018
Homewood Suites: Contact [email protected] – 1775 North Brown Road – Lawrenceville, Georgia 30043: 770-277-1243
Times:
Saturday
5:15 pm Check In
5:30 pm Individual Skill Development / Half Court Team Games
7:00 pm Full Court Games
8:30 pm Dismissal
Sunday
1:00 pm On Floor
4:45 pm Camp Ends
Admission: Ages 18 and older – $10.00 each day; Ages 6 – 17 – $5.00; Kids – 5 & under – free
Media Recaps:
#EBATop40 Boys Skill Recap- March 5, 2016 – Rebecca Dyer
Former #TeamEBA male alumni:
A.J. Davis (Buford HS/2013) – Central Florida
Trae Golden (McEachern HS/2010) – Georgia Tech
Eric Hamilton (Duluth HS/2014) – Wichita State
Devin Mitchell (Collins Hill HS/2014) – Georgia State
Trey Thompkins (Wesleyan School/2008) – Georgia – Drafted by the LA Clippers