CARMEL, Indiana, – The Coach Hemi Camp Series featured four camps in four cities during the month of March. Over 225 players from more than a dozen states competed, trained and in the weeks leading up to the only NCAA certified viewing period in April. We look back at the players who left a lasting impression from the #CoachHemi317 Showcase. This camp featured 80 players from the Midwest to play in front of ProspectsNation.com media and evaluators. For a full list of players from the March 10 camp, click here.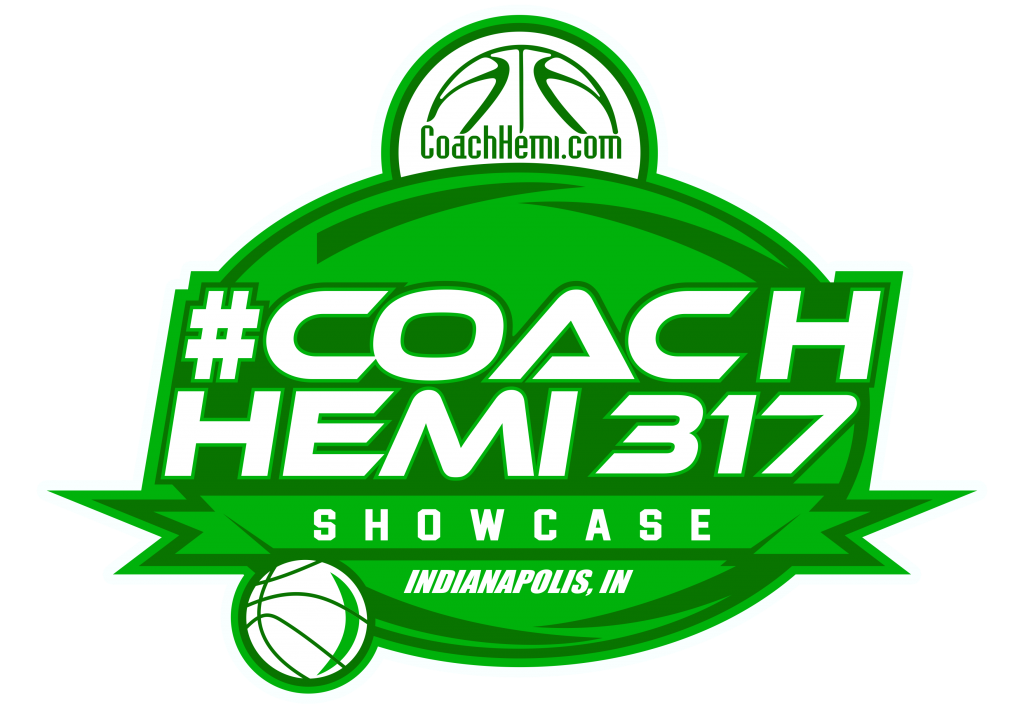 Allison Bosse (Brownsburg, Indiana), Indy Magic – 2020
Bosse exerted herself as one of the top playmakers in the camp. The 5-foot-7 guard has the skill to play either guard spot effectively. She is a willing passer while using the ball screen at the top of the key. She is also an adept shooter from long range. Couple all of this together with her high energy attitude and Bosse is on a trajectory to see future success.
Shelby Case (McCordsville, Indiana), Midwest Elite – 2019
Case is a combo post player who is set to make waves this year on the travel circuit. After being sidelined with injuries the past two summers, Case is back on the court displaying a valuable skill set. At 6-1 she has the size to offer interior help for teams. She has a back to the basket game and is a solid rebounder. However, it is her range on her jump shot that should gain the attention of coaches. She would fit in perfectly in a hi-lo offense where she can hit the trail 3-pointer or deliver entry to a sealing teammate.
Highlights of Case courtesy of Parallels Media

Kate Clark (Carmel, Indiana), Indy Magic – 2022
Clark emerged as a must-track prospect following the event. At 5-11 she has legit size to play on the wing. Couple that with her ability to shoot the 3-pointer and there is plenty for her travel coach, Justin Blanding, to be excited about in upcoming years. Clark also demonstrated advanced footwork as a middle prospect. All of these factors point to a bright future for the eighth-grade prospect.
Shae Littleford (Charleston, Illinois), Indiana Elite – 2021
Littleford is a new name for our staff coming out of the event. The 5-8 point guard made an impact on both ends of the floor during the camp. She is an adept play-maker who can score points or set up her teammates with the pass. Equally as notable was the freshman's ability to anticipate plays on the defensive end. She has great instincts and does a great job of reading the opposing guard's eyes to jump into passing lanes. Littleford is a prospect who already has the attention of college coaches and will only gain more recognition at her current rate of progression.
Mya Meredith (Newport, Kentucky), OTP Hoops – 2021
Meredith was another new name at the showcase for our evaluating team. The 6-foot guard could have the highest ceiling in terms of athleticism and skill of any of the prospects that trained at the camp. She is a quality shooter from range and possesses the dribble moves to create down hill in transition.
Scott might have earned the term most-improved from our previous evaluation at #EBASuper64 camp last summer. We identified Scott as a capable shooter last year, but during this camp Scott proved to be full-fledged scorer. She continues to hit 3-pointers at a high percentage. She has added confidence in her ball handling and uses that skill to create scoring opportunities. Expect to hear more from Scott as she heads into her junior year of high school.
Indy Gym Rats guard Chian Scott of Urbana HS with a strong offensive move to win the sudden death. She has the ability to create shots for herself and her team. @indygymratsgold @UrbanaHS pic.twitter.com/RKYoSLB83Q

— Jonathan Hemingway (@CoachHemi) March 10, 2018
Sullivan is established as one of the best in the country at her position. With multiple offers from schools from around the country, Sullivan backed up her reputation at the showcase. Her size, strength and shooting touch make her a tough cover for any defender that tries to guard her at this level. We expect to see Sullivan's production to trend upward during the spring and summer viewing periods.
Highlights of Sullivan courtesy of Parallels Media

Young plays the game with experience and poise. She emerged onto our radar years ago at the Elite Basketball Academy as a prospect full of potential. She exudes confidence as a play-making guard. Her willingness to play hard can be infectious. Add in her ability to finish at the rim and Young is a guard that will gain the attention of college coaches this summer.
Around the Rim – Midwest Programs
Basketball is as strong in the Midwest as it ever has been. There were multiple programs that sent several prospects to be represented at the Coach Hemi 317 Showcase.
Indiana Elite came out in full force during March. Gigi Eldredge (2021), Jose Freeman (2020), Alyssa Crockett (2022) and Jessica Castor (2021) all showed their talent well during the camp. Also keep an ey on the development of Madi Kerrigan (2022). She shot the ball well during drills and games.
Sky Diggs Elite have a number of prospects that are on our radar. Guards Mckenzie Hudgens (2021), Jessica Brandt (2019) and Jasmine Lilly (2019) showed their fundamental prowess. Post players Tayler Brewer (2019) and Lucy Robertson contrast in styles, but are equally effective. Guard Lundun Perry (2021) is an on the rise prospect whereas guard Claire Knies (2020) is ready to mix things up as soon as she hits the court.
The Indy Magic are a mainstay of quality prospects in the Hoosier State. Class of 2019 guards Brooke Andrus, Maddie Sears, Lauren Morris and Madison Whetro are established prospects who do a great job passing and shooting. Class of 2020 prospects Lyndsey Syrek is already gaining recruiting interest as a 6-1 forward. Keep an eye on young prospects such as MyKayla Moran and Sierra Hinds.
Best Choice United has a number of players on the rise in the Indiana / East Illinois area. Point guard Genesis Castro (2021) is a fun player to watch. Joidyn Smith, Monica Williams, Taila Harris and Samara Douglas are middle school prospects who should see plenty of action.
We got our first look at players from the Indiana Faith program. Gracie McCullars (2021), Kelsey Coffman (2020), Sydney Sloan (2021) and Brileigh Cardwell (2021) all made positive impressions.

Jonathan Hemingway is the Assistant Director of Scouting for the JumpOffPlus.com International Scouting Report, is on the Naismith Trophy Board of Selectors and owns CoachHemi.com, the go-to source for coaches for X's and O's.  He is the floor director of #TeamEBA camps, a site director for #TeamPSB tournaments and can be reached at [email protected].