---
With over 20,000 collective followers on our team's social media outlets, we're in a unique position to assist with both creating awareness of a prospect's skill set and recent on-floor performance. From crisp recruiting updates to updated in-season stats to a potential last-minute change in schedule that needs to be conveyed socially, this package allows the player to control the information available to the public about their game.
Become an #SMPMember: Click the Logo Below

---
Will Springer
Height: 6'6″
Grad Year / Position: 2016 – Forward
School / Hometown: Buford HS (Buford, Ga.)
Committed College: Oglethorpe

Date: October 17, 2015
Evaluator: Jonathan Hemingway
Location: #EBATop40 Camp
Springer showed his shooting ability once again this weekend. His size and specialty to shoot from the perimeter make him a great asset for his team. He showed he could work in the ball screen action as a pick and pop option proving that he can punish defenses for doubling off of him. On the defensive end, he is a capable position defender. Although he will never be a lock down on the perimeter, he rarely gets exposed because of his footwork and understanding of how to play.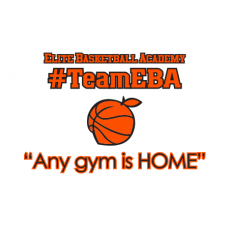 Date: March 7, 2015
Evaluator: Jonathan Hemingway
Location: #EBATop40 Camp
When evaluating forwards like Springer, they usually end up being classified into one of two categories: rebounders or shooters. The unique thing about the 6-6 Springer is that he earns check marks in both boxes. As he showed at the Top 40 Workout, he proved that he can be deadly from the 'trail 3' spot where he can knock down jumpers on the reversal. However, it was his aggressiveness and strength that turned our staff's heads. Springer is a shooter by nature, but he has improved his athleticism in the past year to make him a dual threat player.
Watch Springer on @SUVtv wearing #27 in White:


Jonathan Hemingway is a National Evaluator for the OTRHoopsReport. Hemingway serves on the Board of Selectors for the Naismith Trophy. also He is also the publisher of CoachHemi.com. He has been involved in the community since 1996 as a coach, camp director and evaluator. You can reach him via email at [email protected] and follow him on  twitter @JLHemingwayPSB