---
With over 20,000 collective followers on our team's social media outlets, we're in a unique position to assist with both creating awareness of a prospect's skill set and recent on-floor performance. From crisp recruiting updates to updated in-season stats to a potential last-minute change in schedule that needs to be conveyed socially, this package allows the player to control the information available to the public about their game.
Become an #SMPMember: Click the Logo Below

---
Jahnile Hill
Height: 6′
Grad Year / Position: 2018 – Point Guard
School / Hometown: Manchester HS (Manchester, Ga.)
Committed College: Undecided
---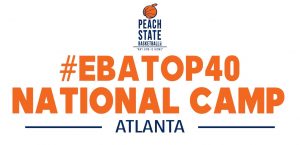 Date: March 5, 2017
Evaluator: Jonathan Hemingway
Location: #EBATop40 Camp
Hill is a crafty point guard who slip through gaps and get to the cup consistently. His quickness plus shiftiness makes him a tough cover on the perimeter. His mid-range game forces the defense to choose between gapping him or taking away his pull-up. He is a relentless penetrator who makes plays for himself and others. Hill's 3-point jumper is coming along nicely as well. He is showing he can hit enough of those perimeter shots to keep the defense honest.
@SUVtv Film of Hill wearing #165 in white




Jonathan Hemingway is a National Evaluator for the OTRHoopsReport. Hemingway serves on the Board of Selectors for the Naismith Trophy. also He is also the publisher of CoachHemi.com. He has been involved in the community since 1996 as a coach, camp director and evaluator. You can reach him via email at JonathanHemingway@PeachStateBasketball.com and follow him on  twitter @JLHemingwayPSB