---
With over 20,000 collective followers on our team's social media outlets, we're in a unique position to assist with both creating awareness of a prospect's skill set and recent on-floor performance. From crisp recruiting updates to updated in-season stats to a potential last-minute change in schedule that needs to be conveyed socially, this package allows the player to control the information available to the public about their game.
Become an #SMPMember: Click the Logo Below

---
Deaglan Sullivan
Height: 5'8
Grad Year / Position: 2023 – Point Guard
School / Hometown: St. Anthony de Padua (South Bend, Ind.)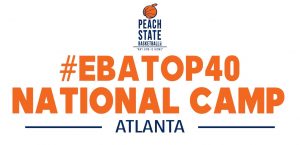 Date: March 5, 2017
Evaluator: Jonathan Hemingway
Location: #EBATop40 Camp
Sullivan showed his capacity to compete at high levels once again today. He is a fundamental guard who is coachable and energetic. Most excitingly he is a vocal guard who is confident in his abilities and understanding of the game. As he grows physically and his skill polish out, he should be a consistent play-maker from the point guard position.
Date: October 16, 2016
Evaluator: Jonathan Hemingway
Location: #EBAAllAmerican
To say that Sullivan has a mature game for his age is not an exaggeration. He proved that he could go toe to toe with kids 3, 4 even 5 years older than he is. He is just in sixth grade, but he already has a skill set that will translate to bigger stages in the future. He handles the ball with sureness and confidence. Sullivan also demonstrated that he can hit the jumper with consistency in drills and games. With an older brother that already plays college basketball and an older sister that is signed to play in the Northeast Conference next season, it is safe to say that Deaglan has basketball in his DNA.
@SUVtv Video of Sullivan wearing #255 in White




Jonathan Hemingway is a National Evaluator for the OTRHoopsReport. Hemingway serves on the Board of Selectors for the Naismith Trophy. also He is also the publisher of CoachHemi.com. He has been involved in the community since 1996 as a coach, camp director and evaluator. You can reach him via email at [email protected] and follow him on  twitter @JLHemingwayPSB