Brent Duncan is one of the best available class of 2016 prospects in the state of Georgia. His athleticism and versatility have gained the attention of schools all across the Peach State. Most recently he was on campus at Kennesaw State while also holding offers from a handful of others.
Brent Duncan
Height: 6'5″
Grad Year / Position: 2016 – Forward
School / Hometown: Holy Innocents (Atlanta, Ga.)
Committed College: Undecided
Date: September 6, 2015
Evaluator: Jonathan an argumentative essay about euthanasia Hemingway
Location: #EBAAllAmerican Camp
Duncan's high flying finishes continue to gain the most attention in the conversation of his game. Rightfully so as the 6-foot-6 forward can soar above his opponents to finish in the lane. However, do not short change the versatility in Duncan's game. He is workhorse forward who can haul down the tough rebounds on either end of the floor. The senior is also a willing screener in the half-court. He can put pressure on the rim in the pick and roll situation and with the range that he has on his jumper, he can also work the pick and pop action as well.

Date: argumentative essay plan October 18, 2014
Evaluator: Jonathan Hemingway
Location: #EBATop40 Camp
His twitter handle says it all @BrentDunks. The 6-foot-6 forward rattles the rafters every time he gets a chance. His high flying exploits give credence to his aforementioned nickname and draws fear from opposing defenders. However, we would be short changing the athletic junior if we would end the evaluation there. Duncan is an aggressive rebounder with strong hands around the basket. He is a capable defender who can guard both inside and outside. We have our eye on Duncan as one of the city's most exciting and productive forwards.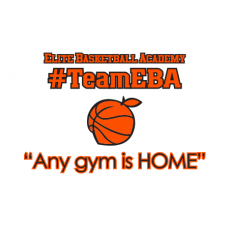 Date: September 14, 2014
Evaluator: Jonathan Hemingway
Location: #EBAAllAmerican argumentative essay online learning Camp
Standing at 6-foot-6, Duncan is a rugged built forward who specializes in trying to tear down the rim anytime he gets a clean look in the lane. He lived up to his twitter nickname '@BrentDunks' while at the EBA All-American Camp as he put up several highlight type moments while playing on TheSuvTv.com. Although a player with such ability may be expected to only play for the dunk, Duncan filled in the other parts of the game as well. He ran the court hard and showed the willingness to be physical on either end of the floor. The next step for his development will be to add range to his jump shot academic research papers while polishing his face up skill. The dual inside-out threat of Duncan could prove even more harmful to defenders than his already toxic rim rattling dunks.
#EBAAllAmerican Game Footage of Duncan, wearing #39 in White:
Media Exposure / Showcase Opportunities 



Jonathan Hemingway is a National Evaluator for the OTRHoopsReport. Hemingway serves on the Board of Selectors for the Naismith Trophy. also He is also the publisher of CoachHemi.com. He has been involved in the community since 1996 as a coach, camp director and evaluator. You can reach him via email at [email protected] and follow him on  twitter @JLHemingwayPSB