---
With over 20,000 collective followers on our team's social media outlets, we're in a unique position to assist with both creating awareness of a prospect's skill set and recent on-floor performance. From crisp recruiting updates to updated in-season stats to a potential last-minute change in schedule that needs to be conveyed socially, this package allows the player to control the information available to the public about their game.
Become an #SMPMember: Click the Logo Below

---

Bailey Minor
Height: 6'6″
Grad Year / Position: 2018 – Forward
School / Hometown: Gainesville (Gainesville, Ga.)
Committed College: Undecided
Date: March 5, 2016
Evaluator: Jonathan Hemingway
Location: #EBATop40 Camp
Minor blends skill and size as well as anyone in the area. He has soft shooting touch and he finishes very well around the bucket. He has a diverse skill set that allows him to finish above the rim, post up a smaller defender or hit an open jumper from beyond the arc. He can be described as methodical on the offensive end, because he wills his way to the basket often. Developing his lateral explosiveness should be an area where Minor can look to grow in future years.
Date: October 17, 2015
Evaluator: Jonathan Hemingway
Location: #EBATop40 Camp
Minor is a forward who is smooth with his handle and can shoot the ball with efficiency from beyond the arc. He has great instincts and a feel for the game that is usually reserved for experienced point guards. However, he is a big man with a feel for the game, which makes him unique. Minor showed growth in this evaluation as he became more vocal proving that he can be a leader even though he has a mild-mannered temperament.
Date: September 6, 2015
Evaluator: Jonathan Hemingway
Location: #EBAAllAmerican Camp
Minor is big, strong and skilled. He proved that he is a mobile forward that can run the floor and finish on the break. He brough the house down a few times with booming dunks in traffic. However, Minor's long-term value as a prospect is his ability to stretch the floor with his jump shot. He is perfect in the stretch-4 position where he can catch at the top of the key and hit jumpers. Although Minor is a good athlete, an area where he could improve is his lateral explosiveness. His ability to defend the arc will be telling on high his ceiling ultimately will be.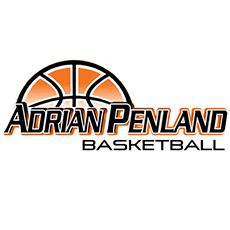 Date: August 15, 2015
Evaluator: Jonathan Hemingway
Location: #APBShowcase
Minor is a prime example of a player who cemented his reputation as a recruitable prospect at the #APBShowcase. Standing at 6-5 with a power forward build, he has ball handling and shooting skills of a wing. He is strong and able to throw his weight around under the basket. However, it was high flying alley-oop dunks that got the people going at Mulberry Recreational Park. His blend of athleticism, skill and IQ all point to him playing a big role for the Red Elephants this season. If he continues to develop, watch for scholarship offers to come rolling in years to come.
#EBAAllAmerican Game Footage of Minor, wearing #38 in White, complements of SUVtv:
Media Exposure / Showcase Opportunities 



Jonathan Hemingway is a National Evaluator for the OTRHoopsReport. Hemingway serves on the Board of Selectors for the Naismith Trophy. also He is also the publisher of CoachHemi.com. He has been involved in the community since 1996 as a coach, camp director and evaluator. You can reach him via email at [email protected] and follow him on  twitter @JLHemingwayPSB