LEBANON, Tenn., – With high school season around the corner, many prospects looked to get one last tune up before practice kicks off. The inaugural CoachHemi.com Fall Workout provided the ideal setting for skill development and high level competition. The camp was headlined by 3 ELITE prospects who are currently ranked nationally by ProspectsNation.com. Here is a look at those performers.
Chassity Carter – (Dickson, Tenn.), – Dickson County HS – 2016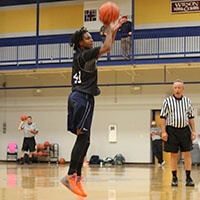 There may not be a more well rounded wing player in the nation than Carter. Currently ranked No. 6 in her class she is being recruited by most of nation's premier schools including Louisville, Tennessee and Vanderbilt. She once again showed her unselfish nature as she involved her teammates in game play. Her energy is consistent from one viewing to another. You never see the 5-foot-11 guard give a half effort, which is notable given her abilities. Carter projects to be a wing who can deliver on both ends of the floor consistently. Her ability to score, handle and defend multiple positions make her one of the most valuable recruits in her class.
Crystal Dangerfield – (Murfreesboro, Tenn.) – Blackman HS – 2016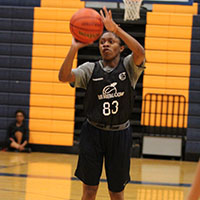 Dangerfield sits atop of her class as the best point guard in the nation. She showed her ability to handle the ball and create plays off of the dribble here today. Although she did not get her jumper rolling like we have seen in the past, she is a proven shooter from long range. The 5-6 guard already has her choice of schools to pick from as programs like UConn, Maryland and Tennessee have been recruiting the dynamic guard for years already. The No. 4 overall prospect in the land led her high school team to a 34-1 record last season and a state championship. Look for Dangerfield and the Lady Blaze to be the favorite to repeat again this year.
Anastasia Hayes – (Murfreesboro, Tenn.) – Riverdale HS – 2017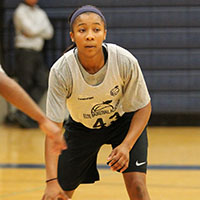 Hayes got her chance in the first game of the day to go head to head with the aforementioned Dangerfield.  Hayes was far from intimidated as she played with confidence and showed the skills that have given her No. 17 ranking in her class. The point guard showed her speed on the court, which is currently her best attribute. She can run away from chasing defenders even with the ball in her hands. If she can find consistency on her jumper, she will take a step closer to becoming a complete point guard. Hayes transferred to Riverdale High School this year, which will give Hayes more opportunities to go toe to toe  with Dangerfield in the next two years. Coach Cory Barrett will use Hayes' skills to prevent Blackman from repeating as state champions. Both schools are slotted in District 7-AAA, which makes for one of the nation's best rivalries.
Highlights by @KrisWatkinsPSB

Jonathan Hemingway is the Assistant Director of Scouting for the JumpOffPlus.com. The service is used by more than 150 colleges and universities nationwide. He also serves on the selection committee for the EBA All-American, Fab Five and Super 64 Camps. He has been involved in the community since 2002 as a coach, camp director and evaluator. You can reach him via email at [email protected] and follow him on twitter @JLHemingwayPSB