BUFORD, Ga., – The Elite Basketball Academy Top 40 Workout is designed to bring some of the nation's top prospects together to compete and showcase their skills in front of BrandonClayScouting.com and OTRHoopsReport.com evaluators.

Brandon Green, Team 4 (Lawrenceville, Ga.), Twin Rivers MS – 2019

One of the more intriguing prospects at the camp was this local middle school forward. Standing at 6-foot-4 he has custom essay writing length that allows him to rebound and defend on the interior of the defense. However, he showed the ability to play along the arc in this camp setting. He still has to polish his skill set as he did not demonstrate a particular specialty in this brief showing. However, his raw talent was evident in game play.
Robbie Randall, Team 1 (Dacula, Ga.), Osborne MS – 2019

Randall proved that he has a feel for how to play the game at an early age. While playing versus older players he showed poise while do my homework essay being pressured and even had vision to pass out of a double team. This type of maturity is rare even for players that are his elder. To go with his ball handling ability, Randall showed he could hit the pull-up jumper when he beat his defender off of the dribble.
Christopher Smalls, Team 5 (Snellville, Ga.), Crews MS – 2019

Smalls was another promising guard at the camp. Young and talented, he showed his ability to handle the ball and make plays from the point position. The left-handed eighth grader has many of the custom essay writing service in the us tools that you would want from a point guard in future years. His ability to learn the game and improve his decision making will be key for his development in upcoming years.
Click below for the EBA Top 40 Broadcasts powered by the SUVtv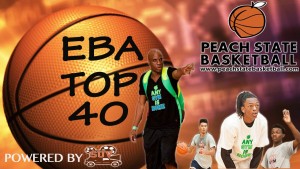 Elite Basketball Academy Series
***Designed for evaluation purposes, these are great opportunities for upperclassmen and underclassmen alike to get valuable game college essay title broadcasts that can be sent to college coaches with a single email message. For underclassmen, it also serves as the gateway for prospects with remaining high school eligibility to play in front of our National Evaluators.

Jonathan Hemingway is a National Evaluator for the OTRHoopsReport. Hemingway serves on the Board of Selectors for the Naismith Trophy. also He is also the publisher of CoachHemi.com. He has been involved in the community since 1996 as a coach, camp director and evaluator. You can reach him via email at [email protected] and follow him on  twitter @JLHemingwayPSB