BUFORD, Ga., – The Elite Basketball Academy Top 40 Workout is designed to bring some of the nation's top prospects together to compete and showcase their skills in front of BrandonClayScouting.com and OTRHoopsReport.com evaluators.

Justin Cave Team 7 (Savannah, Ga.), Islands HS – 2017

Cave is a combo-guard who has the specialty of slashing to the basket to make plays. At 6-foot-1 he has length and size that translates well to a high level of play. Although relatively young in age, common college application essay he showed the maturity to finish through contact in a physical state of play.
George Haynes III Team 5 (College Park, Ga.), Our Lady of Mercy – 2017

Haynes showed some nice skill at the Workout in March. He is a 6′ wing that can shoot the ball at a high clip. The strength of his game in this viewing was his pull-up jump shot. His ability to navigate around defenders and get his feet set allowed him to knock down shots in the mid-range. The challenge for the sophomore in months to come is to develop his ball handling to transition into a true combo guard role. At his height that will bode well buying term papers unethical for him.
Joshua Hurst Team 6 (Atlanta, Ga.), Our Lady of Mercy – 2016

Hurst is a lead ball handler who has exceptional quickness for the position. He has a very good handle that allows him to shake defenders on the perimeter to get to the lane. More importantly as a point guard, Hurst showed his willingness to find the open teammate when the double team came. The junior guard has a good pull-up jumper to complement his skill set.
Click below for the EBA Top 40 Broadcasts powered by the SUVtv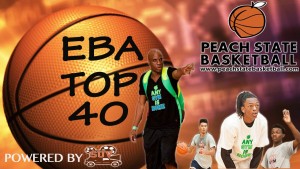 Elite Basketball Academy Series
***Designed for evaluation purposes, these are great opportunities for upperclassmen and underclassmen alike to get valuable game broadcasts that can be sent to college coaches with a single email message. For underclassmen, it also serves as the gateway for prospects with remaining high school eligibility to play in front of our National Evaluators.

Jonathan Hemingway is a National Evaluator for the OTRHoopsReport. Hemingway serves on the Board of Selectors for the Naismith Trophy. also He is also the publisher of CoachHemi.com. He has been involved in the community since 1996 as a coach, camp director and evaluator. You can reach him via email at JonathanHemingway@PeachStateBasketball.com and follow him on  twitter @JLHemingwayPSB