BUFORD, Ga., – The Elite Basketball Academy Top 40 Workout is designed to bring some of the nation's top prospects together to compete and showcase their skills in front of BrandonClayScouting.com and OTRHoopsReport.com evaluators.

Christian Blue Team 8 (Forest Park, Ga.), Dutchtown HS – 2018

Blue comes from a basketball family. His older sister, Tamecia, is a class of 2016 point guard that has played at numerous PeachStateBasketball.com events in years past. Christian, like his sister, is a lead guard with a very quick first step. Just a freshman, he proved to be a play-maker and a space creator in this setting. His vision to find college admission essays that worked open teammates is also advanced for his age. Becoming more comfortable creating going to his left-hand will be area that we would like to see growth in future evaluations.
Ormond Stovall Team 7 (Atlanta, Ga.), Carver HS – 2016

Stovall is a point guard who pushes the tempo with the dribble. His crafty ball handling and quick feet allow him to dodge defenders and hit the hole like football running back catching a pass in the flat. In addition to his penetrating ability, he showed a high follow through on his jumper which should keep defenses honest when guarding him. We were particularly impressed with Stovall's willingness to give the ball up early and involve his teammates in the camp offense. The junior is a high energy player that keeps the defenses cheap essay writing website on their toes just by being active.
L'quan Whiltshire Team 1 (Atlanta, Ga.), Tri-Cities HS – 2016

Whiltshire is a talented guard who showed his skills both as a point and a scoring guard at the camp. He showed he could hit the 3-point jumper while using the ball screen. The junior guard also finished several acrobatic finishes on the move. At 5-10, he projects as a full time point guard in the future. However, his scoring ability is noted in this setting. Proving that he can get others involved and running an offense will be a skill he will need to demonstrate in the future.
Click below for the EBA Top 40 Broadcasts powered by the SUVtv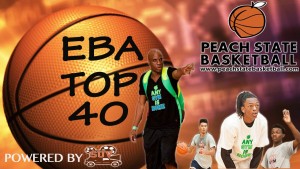 Elite Basketball Academy Series
***Designed for evaluation purposes, these are great opportunities for upperclassmen and underclassmen alike to get valuable game broadcasts that can be sent to college coaches with a single email message. For underclassmen, it also serves as the gateway for prospects with remaining high school eligibility to play in front of our National Evaluators.

Jonathan Hemingway is a National Evaluator for the OTRHoopsReport. Hemingway serves on the Board of Selectors for the Naismith Trophy. also He is also the publisher of CoachHemi.com. He has been involved in the community since 1996 as a coach, camp director and evaluator. You can reach him via email at JonathanHemingway@PeachStateBasketball.com and follow him on  twitter @JLHemingwayPSB