BUFORD, Ga., – The Elite Basketball Academy Top 40 Workout is designed to bring some of the nation's top prospects together to compete and showcase their skills in front of BrandonClayScouting.com and OTRHoopsReport.com evaluators.

Hugh Durham Team 8 (Savannah, Ga.), Islands HS – 2017

The 6-foot-1 shooting guard made a positive first impression at the EBA workout. college application essay on failure Durham proved that he could contribute at a high level by shooting the ball while spotting up on the perimeter. He has an understanding of spacing and playing off of others actions. It will be important for him to add other areas of his game in future months.
Cullen Reed Team 2 (Dawsonville, Ga.), Dawson County HS – 2018

Reed is a left-handed wing who stands at 6-1. He has a thin frame and has some spring in his legs. His activity level is high on each end of the floor that allows him to affect the game on buy reflective essay the inside and other outside. We loved Reed's willingness to dive on the floor for loose balls and rebound on the interior. He has a frame that should fill out as he matures and when that happens, we expect to see his game mature with it.
Kalib Tarik Team 4 (Atlanta, Ga.), Johnson Ferry Academy – 2017

Tarik is a promising athlete who stands at 6-4. That length is impressive especially when you consider he has the ball skill to be a full-time back court player. Many players at his age and height are relegated to the front line, custom essay services ltd but Tarik proved that he handle the ball and defend ball handlers on the defensive end. It is a bit too early in his development to identify a specialty, but he has a high release on his jumper that will point to consistent shooting in future evaluations.
Click below for the EBA Top 40 Broadcasts powered by the SUVtv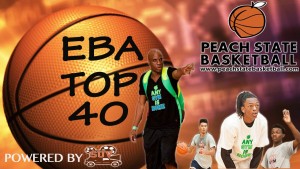 Elite Basketball Academy Series
***Designed for common application essay help evaluation purposes, these are great opportunities for upperclassmen and underclassmen alike to get valuable game broadcasts that can be sent to college coaches with a single email message. For underclassmen, it also serves as the gateway for prospects with remaining high school eligibility to play in front of our National Evaluators.

Jonathan Hemingway is a National Evaluator for the OTRHoopsReport. Hemingway serves on the Board of Selectors for the Naismith Trophy. also He is also the publisher of CoachHemi.com. He has been involved in the community since 1996 as a coach, camp director and evaluator. You can reach him via email at [email protected] and follow him on  twitter @JLHemingwayPSB