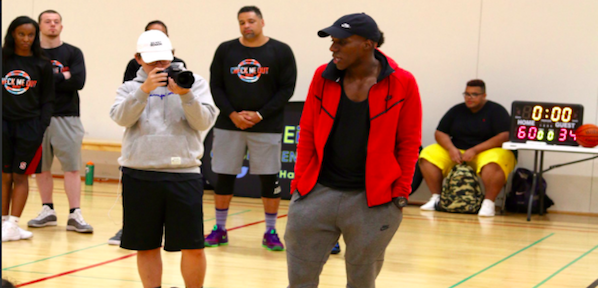 SEATTLE, Wash. – The CheckMeOut Showcase is the West Coast's premier individual showcase during the calendar year. The 2017 version was loaded with talent. I've teamed up with Parallels Media (@parallels on Instagram and @ParallelsMedia_ on Twitter) to recap some of the performances that I witnessed over the weekend. Here's the second installment:
---
With over 40,000 collective followers on our team's social media outlets, we're in a unique position to assist with both creating awareness of a prospect's skill set and recent on-floor performance. From crisp recruiting updates to updated in-season stats to a potential last-minute change in schedule that needs to be conveyed socially, this package allows the player to control the information available to the public about their game.
Become an #SMPMember for maximum Recruiting Exposure: Click the Logo Below

---
All four of these prospects are next level caliber. Here's my take on their games:
Hernandez: She's a swing forward with the length to be effective at either position. Her calling card is her versatility in that way.
Kalia: She goes hard at the guard position. She played with an infectious energy here trying to make things happen on both ends.
Brink: The talented frontcourt prospect is one of the nation's most promising young players. She runs, rebounds and alters shots. She was a joy to coach and work with.
Corral: I had the chance to coach Corral as well and the young point guard has a skill set that is noteworthy at her age. Becoming an elite sharp shooter from beyond the arc to compliment her ball handling and passing is key.
#CheckMeOutNATION
A few players that've stood out this weekend:

'19 Isabela Hernandez
'20 Hemani Kalia
'20 Cameron Brink
'20 Allison Corral pic.twitter.com/W6p4Aos3Yf

— ELITE is EARNED (@ELITEisEARNED) August 21, 2017
Since watching her at #PSBSummerInvite with EBC, DuBois has been a steady hand at the point guard position. She has all the tools that a college floor general should possess.
Madison DuBois (@madison_dubois_) is the last person you want to lose in transition. A knockdown shooter for @EBCelite. pic.twitter.com/XcOLMvVm1u

— ELITE is EARNED (@ELITEisEARNED) August 19, 2017
Scott might go down as the best (and most confident) shooter in the Elite Basketball Academy / Elite Is Earned showcase record books. As always, Scott was ready, willing and able to create scoring opportunities for herself.
Arieal Scott (@airballher3) got into her usual one-two and put on a scoring clinic earlier today. @ProspectsNation pic.twitter.com/c3bfwDOuj3

— ELITE is EARNED (@ELITEisEARNED) August 19, 2017
Haley Van Dyke showed that she is capable of making shots in multiple ways. She is a talented forward with range to the 3-point line and the size to post up some on occasion as well.
'18 Haley Van Dyke (@haleyvandykee) has been running the court all day. A high motor player that gets going quickly! pic.twitter.com/vy1ePlebXP

— ELITE is EARNED (@ELITEisEARNED) August 19, 2017
I mentioned Lovelle in the first recap. She had a great weekend. The other four prospects listed are next level caliber. Here's my take on their games:
Bamberger: Her size and ability to move around the rim caught my eye. She's one of the more talented Left Coast post players I've seen in the class.
DeCosta: She played like the most talented player in the showcase especially in a tight Sunday morning contest against a loaded team led by Mckenzie Forbes. DeCosta is at her best attacking the rim and flying around the ball. Her jumper is coming along too. Adding that will make her an extremely tough matchup.
Kinslow: She's one to keep a close watch on. She's starting to fill out and looks to have a nice blend of skill and size at an early age.
Parrish: A young point guard who showed floor vision, Parrish is another one that our staff left the showcase knowing we need to keep tabs on her game going forward.
#BrandonClayScouting🍑@ #CheckMeOutNATION Stock Risers

Ali Bamberger
Aquira DeCosta
Cassidee Kinslow@JadeLoville
Farrah Parrish pic.twitter.com/kCFUH1Y834

— Brandon Clay (@BrandonClayPSB) August 20, 2017

Brandon Clay is the owner of the JumpOffPlus.com International Report, Peach State Basketball, Inc., and ProspectsNation.com. The JumpOffPlus.com is picked up by more than 200 colleges and universities nationwide. In addition to serving as ProspectsNation.com WNBA Director of Scouting, Clay serves as the Executive Camp Director for the Elite Basketball Academy Camps. He is a McDonald's All-American Game Selection Committee member. Clay serves on the Naismith Trophy Men's / Women's College Player of the Year Academy and is the National Coordinator of Voting for the Boys / Girls All-American Teams. He has been involved in the community since 2001. You can reach Clay at BrandonClay@PeachStateBasketball.com