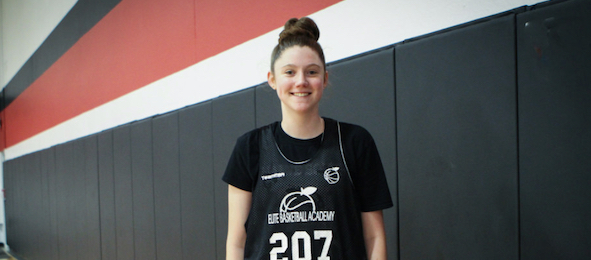 Vitals:
Name: Ellie Ronan
Height: 6'2″
HS Grad Year: 2021
Position: C
School / Hometown: Maine South HS (Park Ridge, Illinois)
Club Team: All-In
GPA / Test Scores: 4.58 (weighted), 3.98 (unweighted), 1300 SAT (two-part)
College Choice: Oglethorpe
Player Evaluations:
Date: June 2020
Location: Brandon Clay National Training Academy (Chicago)
Evaluator: Brandon Clay
Ronan has fantastic size and intellect to go along with her academic prowess off the hardwood. She's a rare find in this day in age of post play. Ronan is more than willing to post up, rebound and defend on the interior. She used her 6-foot-2 frame to impact the game on both ends of the floor. Ronan is still developing her offensive skill set but the tools are there. She's been on the phone with multiple high academic schools since the Academy ended.
Social Media Updates: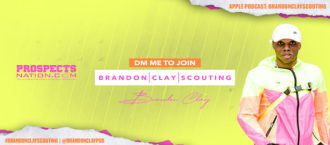 Brandon Clay is the owner of the BrandonClayScouting.com Report, Peach State Basketball, Inc., and ProspectsNation.com. BrandonClayScouting.com is utilized by more than 200 colleges and universities nationwide. Clay serves as the Executive Camp Director for the BrandonClayScouting.com National Training Academies. He is a McDonald's All-American Game Selection Committee member. Clay serves on the Naismith Trophy Men's / Women's College Player of the Year Academy and is the National Coordinator of Voting for the Boys / Girls All-American Teams. He has been involved in the community since 2001. You can reach Clay at [email protected]