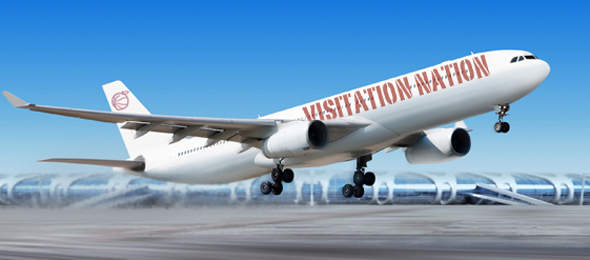 Even though 6-foot wing Ieshia Small of Tallahassee, Fla., is planning on signing during the spring signing period, the No. 19 ranked player in the class of 2013 is slated to make an official visit to South Carolina for their homecoming festivities this weekend.  During Small's time in Columbia, S.C., she will be able to take in a women's basketball game, as they are scheduled to play Elon, and the football game, against Arkansas.
Small's ability to make plays with the ball in her hands and set the table for others made her one of the elite prospects on the summer circuit.  In the class of 2012 South Carolina was able to score three offensive-minded guards in Tiffany Mitchell, Khadijah Sessions, and Asia Dozier.  Adding Small to that group would give them additional versatility i do my homework in bed at the perimeter positions as Small could take some of the playmaking responsibilities away from the 2012 nucleus.
Currently South Carolina has verbal commitments from No. 28 Alaina Coates of Irmo, S.C., and three-star guard Mia Cooper of Powder Springs, Ga.
Special Visitors to Kickoff the Season
There are a several of schools around the country hosting a number of visitors this weekend for their season home openers.  Here is a look at three schools that will host some of the top talent in the country on their first day of the season.
Georgia Tech: As the Yellow Jackets open up in their newly built McCamish Pavilion they are set to kick their season off hosting the Tennessee Lady Vols on Sunday.  A number of elite prospects are set to be in attendance operations management homework help for this ACC vs. SEC showdown including two of their class of 2013 verbal commitments Gabby Holston of Birmingham, Ala., and Kaela Davis of Buford, Ga., In addition, class of 2014 prospects McKenzie Engram of Powder Springs, Ga. and Taylor Gordon of Powder Springs, Ga. and class of 2015 prospects Asia Durr of Atlanta, Ga., Mone Jones of Durham, N.C., and Caliyah Robinson of Marietta, Ga., also are headed to Atlanta.
Louisville: One of the big matchups, as far as ranked opponent against ranked opponent, of the first weekend of the season will go down at the KFC Yum Center in Louisville, Ky.  The Cardinals are set to host 2011 national champion Texas A&M.  In addition to the newest SEC school, the Cardinals will have unofficial visits from class of 2014 prospects such as twin sisters Kelsey help with research paper topics and Chelsea Mitchell of Cincinnati, Ohio, Erica Moore of Indianapolis, Ind., Sydney Brackemeyer of Harveysburg, Ohio, and Jasmine Lumpkin of Chicago, Ill.
UCLA: On Saturday the UCLA women's basketball team will open up the new Pauley Pavilion against San Diego State.  Joining them to open up the new arena will be class of 2014 Los Angeles natives Jordan Canada, Emoni Jackson, and Lajhanna Drummer, as well as out of towners Rhamat Al Hassan of Baltimore, Md., and Imani Littleton of San Diego, Calif.
Across the Nation
California: Cal is slated to host Pitt transfer Kyra Dunn for an official visit and class of 2014 guard Morgan Green of San Jose, Calif., for an unofficial visit.
Utah: Class of 2014 guard Natalie Romeo of San Francisco, Calif., is slated to make a trip to the the american dream essays PAC-12 school this weekend.
Virginia: Virginia is set to host class of 2014 point guard Mikayla Venson of Arlington, Va., and class of 2016 point guard Anna Wilson of Richmond, Va.  Both Venson and Wilson are among the top point guards in the perspective classes nationally.
Washington: Tarea Green of Portland, Ore., a 6-3 post, is set to make an unofficial visit to the PAC-12 school. Green is one of the better post players in the class of 2015.
Chris Hansen contributed to this report.

Keil Moore is the Director of Scouting for the JumpOffPlus.com National Scouting Report – a division of Peach State Basketball, Inc. He also is a contributor and national recruiting analyst for ESPN HoopGurlz. Moore has been involved in the community since 2007 as a recruiting analyst and trainer. He can be reached at [email protected].