CARTERSVILLE, Georgia, – The PSB Power 48 is a premier showcase during the NCAA evaluation period. This two-day event allowed teams from the EYBL circuit, the Adidas circuit and top independent programs to square off versus one another. More than 100 colleges and universities were represented at the Lake Point Sporting Facility. Here is a review of the top performers from the event.
Standouts
Payton Muma (Lone Tree, Colorado), CBC Adidas Elite – 2021
Muma impressed coaches and onlookers alike with her lead guard skills. She handled the rock with silky smooth confidence while directing traffic for her CBC teammates. She also showed quick hands defensively. Her lanky frame and ability to shift gears past perimeter defenders should make her a prospect that is tracked by coaches for the next few years.
Douglass is a unique type of guard, because she stands at 6-foot-2. She handles like a point guard, but can finish easily over smaller defenders. Her passing abilities, given that she can see over many smaller defenders, is also a great asset. Douglass made the game look easy in a match-up versus Ohio Elite. She is reported to have more than a dozen offers. Currently ranked No. 50 nationally in her class, Douglass will be squarely on the radar of college coaches over the next 12 months.
Want a ProspectsNation.com Player Card like Halle Douglass?  Register for #EBAAllAmerican Camp, it comes complete with an on-site evaluation, photos and other media! Click below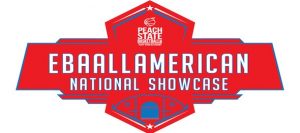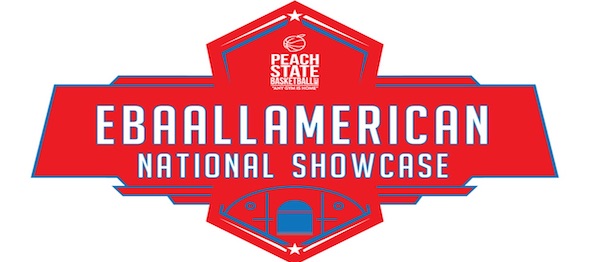 Tess Myers (Lower Burrell, Pennsylvania), Western PA Bruins – 2020
Myers made a terrific impression in her match-ups at the Power 48 showcase. Her size, shooting ability and ball handling skills made her of the most noted prospects during the month of July. She is a 5-9 guard who made the right play consistently. She rarely forced the issue when the double team rotated toward her. Instead she found the open player with the pass.
#PSBPower48🍑@WPABruinsAAU (Cash) handled their business this morning

Making my notebook…
'20 Tess Myers (Guard)
'20 Mya Murray (Forward)#EBAAllAmerican🍑 Camp Invites Aug. 25-26https://t.co/znBmtI0J69@Nattmyers24 pic.twitter.com/Wj5KPXddGI

— Jonathan Hemingway (@JLHemingwayPSB) July 25, 2018
Ross is a guard that has been on our radar for several years. She demonstrated her skill set at the #CoachHemiShowcase and #EBAAllAmerican Camp. Now heading into her senior year of high school, Ross is blossoming into the type of prospect we projected from those camp settings. She is a fiery competitor who is willing to take the big shot. Although some may say that she is limited by size, Ross rarely backs down from a situation is able to impact regardless of the opponent. Recently Ross picked up an offer from UVA-Wise. The East Tennessee native is on a trajectory to compete for years to come.
Cassie Schiltz (Luxemburg, Wisconsin), WI Flight Elite – 2019
Schiltz was easily the most impressive prospect who was not in the ProspectsNation.com ELITE 150. She is a 5-11 guard who made plays and scored the ball in an array of ways. She backed down defenders in the mid-range and hit jumpers with spin moves. She mixed in 3-point jumpers and floaters off ball screens. Schlitz's game seems to be put together and college-ready as any we saw from 2019 prospects at the Power 48. This is good news for Kevin Borseth and his staff at Wisconsin Green-Bay as Schiltz gave her commitment to them more than two years ago.
#EBAAllAmerican🍑 Showcase
🗓 Aug 25-26
📍 ATL

Guard Stock Risers via #BrandonClayScouting🍑

KK Deans
Callie Genke
Sydnee Richetto
Cassie Schiltz
Jenna Walker

JOIN US IN AUGUST: https://t.co/2zO9ALNuQC

📷 INSTAGRAM: https://t.co/falGPcyrx3 pic.twitter.com/N111G98GTB

— Brandon Clay (@BrandonClayPSB) July 27, 2018
Sullivan's skill set is no secret around the Peach State Basketball staff. The 5-11 guard has the skill and feel to score the ball at an elite level. At one point, Sullivan had 21 first half points in a match-up versus the Atlanta Cagers. Sullivan has always been a terrific slasher who uses footwork, power and explosiveness to get to the lane. These days she is showing a consistent jump shot. She is forcing defenders to close tighter on her at the arc, which sets up the rest of her game. See Sullivan's highlights from this March here.
Become a #CoachHemi Featured Player like Sullivan by attending a Coach Hemi Showcase this Fall. Click below for details!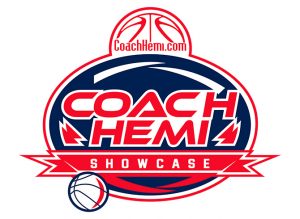 Stock Up
Clarissa Craig (Cincinnati, Ohio), Ohio Elite – 2021
It seems it is harder to find quality post player in today's game. Whether that statement is real or perceived, Craig is going to be one of the very best at her position in the Midwest. Her ability to seal and gain angles around the rim make her a difficult cover for just one defender. She scores the ball with efficiency, because she does not need an array of moves to get her shot off. Add in her 6-3 height and Craig checks many of the boxes needed to contribute at the next level.
#EBAAllAmerican🍑 National Showcase
🗓 Aug 25-26
📍 ATL

Standout Post Play via #BrandonClayScouting🍑

River Baldwin
Kayla Blackshear
Clarissa Craig
Amaria McNear
Fatou Samb

JOIN US IN AUGUST: https://t.co/2zO9ALNuQC

📷 INSTAGRAM: https://t.co/falGPcyrx3 pic.twitter.com/vZIlFgKcHa

— Brandon Clay (@BrandonClayPSB) July 27, 2018

Miya Kimber (Hoover, Alabama), Alabama Southern Starz – 2019
Kimber brings something different to the court. She plays with an edge. Her physical style and emotional contribution to the game is exactly what some coaches are looking for from their players. She has the skills to back it all up too. The combo-guard is a capable shot-maker and versatile perimeter defender.
Lucy Robertson (Crandall, Indiana), Sky Digg Elite – 2019
Robertson is a valuable collegiate recruit. At 6-3 she has length to affect the game on either end of the floor. She alters shots and hauls rebounds in on the defensive end. On the offensive end Robertson finishes effectively on direct post feeds or on the pick and roll action.
Sydnee Richetto (Mt. Juliet, Tennessee), TN Pride Stark 2 – 2021
Richetto is on a path to be one of the next best guards to come out of the Middle Tennessee area. There are parts of her game that remind us of Alexa Middleton (Iowa State Sr., Riverdale HS c/o 2014). She is a strong ball handler and has the basketball acumen to utilize those skills appropriately. Richetto is a very good athlete with a great build for the position.
Chloe Van Zeeland (Kaukauna, Wisconsin), WI Flight Elite – 2021
Van Zeeland is one of the more unique post players we evaluated in the class of 2021. She has high post skill facing the basket. She demonstrated effective footwork on the pivot while also being able to finish versus contact. Interestingly, coach Nic Levy put her in the dribble drive action and had her attack slower defenders from the wing. All these skills together make Van Zeeland a prospect of interest in years to come.
Skye Williams (Orient, Ohio), Ohio Elite – 2021
Williams firmly cemented herself as one of the elite prospects at her position within the Midwest region during July. She is an athlete with very good skill. She is adept at getting her shot off the dribble. What makes Williams special is her ability to blend scoring and play-making for others. It is most likely her almost ambidextrous passing abilities that enable her to pass so well. She already has offers listed in the double digits heading into her sophomore year. As she becomes more efficient, Williams should see the spotlight shine on her even brighter.
Claire Wyatt (Knoxville, Tennessee), TN Fury – 2020
Wyatt is projecting to be one of the top recruits coming out of East Tennessee next year. She has the size like many post players standing at 6-1. However, she has the ball skill and savvy to play on the wing. She shot the 3-point shot with effectiveness during the showcase. She even made several nice 1 on 1 moves in isolation situations. Her ability to stretch the floor and attack the basket with the drive make her an intriguing prospect.
Around the Rim Notes
Class of 2019 forward Amaya Hamilton of Fishers, Indiana, committed to Duquesne this week. The 6-2 forward was a featured player for the Indy Lady Gym Rats at Power 48. Her unique combination of length and face-up ability make her an intriguing player in the Atlantic-10 Conference.
Class of 2020 point guard Megan McConnell of Oakdale, Pennsylvania, picked up an offer from Niagara last week. The floor general directed action for Robert Cash and the Western PA Bruins this summer.
Class of 2019 center Emma Shaffer of Loveland, Ohio, committed to Bucknell after the second evaluation period. She is a skilled post who held down the interior for Charles Williams and The Midwest Takeover.
Class of 2019 point guard KK Deans of Greensboro, North Carolina, picked up several offers following the July viewing periods including one from Vanderbilt. Associate Head Coach for the Commodores, Shereka Wright, was courtside to watch Deans in action.
#PSBPower48 🍑
🗓 July 25-26

📍 ATL

KK Deans made a case as the best '19 PG I saw last week. She's in. Schedule is live.

She's hearing from:

Asheville
Buffalo
Cincinnati
Clemson
ECU
Minnesota
West Virginia

📷 INSTAGRAM: https://t.co/FrgtOjFYMg pic.twitter.com/w4CjxVdtLr

— Brandon Clay (@BrandonClayPSB) July 22, 2018

Jonathan Hemingway is the Assistant Director of Scouting for the JumpOffPlus.com International Scouting Report, is on the Naismith Trophy Board of Selectors and owns CoachHemi.com, the go-to source for coaches for X's and O's.  He is the floor director of #TeamEBA camps, a site director for #TeamPSB tournaments and can be reached at [email protected].