MANHATTAN, Kansas – In coach Jeff Mittie's first season at the helm of Kansas State, he and his coaching staff – Claire Coggins, Ebony Gilliam and Brian Ostermann – have things rolling in the right direction. They've mixed in a system foundation that Mittie brought with him from TCU nicely with the personnel that was on the roster they inherited. On the night we visited, they welcomed perennial Big XII powerhouse Baylor to town. Here are the takeaways from our time on campus:
1) Breanna Lewis is a top flight post defender.
A 6-foot-5 sophomore post, Breanna Lewis has become one of the top interior shot blockers in the league if not the country. On this night, she had three blocked shots while changing even essay about my holiday trip more shots. Lewis also finished with 13 points as well. With her rim protection and scoring ability, she has emerged as the go-to player on this young Wildcat roster. On the season, she leads the Wildcats in scoring (11.5 per) and blocks (3.2 per).
2) Shaelyn Martin and Kindred Wesemann are two for the future.
Both Fr. Forward Shaelyn Martin and So. Point Guard Kindred Wesemann were four-star prospects coming out of high school. They are playing like it so far this season. Martin is averaging just at five rebounds per game with right at 29 minutes played a contest. She gives the Wildcats valuable minutes and a high energy player who does all of the little things to make sure Coach Mittie's team is successful. Like Martin, Wesemann is a constant for this team. She leads the team in minutes played at 31 a night as well as assists. Wesemann showed in essay about my friend character this game that she's not afraid of the big stage that a home game against Baylor provides.

3) Bri Craig is a needed weapon.
A Jr. Guard, Bri Craig has been a valuable piece to the Wildcats rotation. In 25 minutes a game, she is averaging 6.9 points per and giving them quality production overall. On this night, Craig finished with just three points and a single assist in 21 minutes. Against the league's premier teams, Coach Mittie will rely on Craig to contribute in almost every category. When she does, it only helps the Wildcats chances to emerge with another victory.
4) The Wildcats have invested heavily in recruiting personnel.
When he arrived on campus last spring, Mittie immediately focused on making forward recruiting the hallmark of the program. His coaching staff has worked tirelessly to get out and connect with prospects nationwide. Mittie also hired Jacie Hoyt-Capra essay about my holiday in malacca as Coordinator of Recruiting Operations. Capra's role is that normally reserved for a major college football program but Mittie saw the need to continue to push the envelope in creating awareness about all that the Wildcats can offer potential recruits. Capra has the focus and time to help deliver a quality, innovative product that is normally left in the hands of part-time personnel.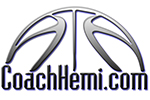 5) Investing heavily in recruiting is already paying dividends.
As a result of the staff's travel and Hoyt-Capra's in-office efforts, the Wildcats are off to a great start in identifying future players. More importantly, they are off to a great start in securing commitments from top level preps. They added in-state Fr. Wing Kaylee Page of Wamego, Kan., after she transferred from Nebraska at the semester break. In the class of 2015, they signed the nation's No. english 102 research paper 122 prospect overall in Anna Hammaker of Knoxville, Tenn. They also signed four-star center Cheyenne Hooper also of Knoxville. Hammaker and Hooper play at the same high school (Christian Academy of Knoxville) and played for the same Kentucky Premier club team as well. They are also a possible destination for Page's class of 2015 sister, Lanie, who is ranked No. 83 overall and was released from her commitment to Nebraska earlier this winter.

Brandon Clay is the owner of the JumpOffPlus.com International Report, Peach State Basketball, Inc., and ProspectsNation.com. The JumpOffPlus.com is picked up by more than 200 colleges and universities nationwide. He serves as the Executive Camp Director for the Elite Basketball Academy Camps. He serves on the Naismith Trophy Men's / Women's College Player of the Year Academy and the HS Boys / Girls All-American Team Board of Selectors. Clay has been involved in the community since 2001. You can reach him at [email protected]