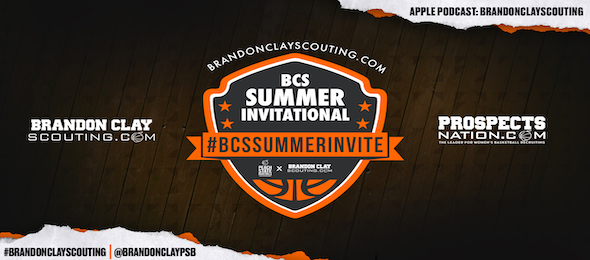 ---
---
With over 70,000 collective followers on our team's social media outlets, we're in a unique position to assist with both creating awareness of a prospect's skill set and recent on-floor performance. From crisp recruiting updates to updated in-season stats to a potential last-minute change in schedule that needs to be conveyed socially, this package allows the player to control the information available to the public about their game.
Sign up for a #BClayRecruiting Profile for maximum Recruiting Exposure:
Email BrandonClay@PeachStateBasketball.com to join.
---
---
The BrandonClayScouting.com Summer Invite Indiana will showcase some of the premier travel teams from across the country. Our events are designed to guarantee every player in attendance a legitimate opportunity to play in front of the national evaluators college coaches trust.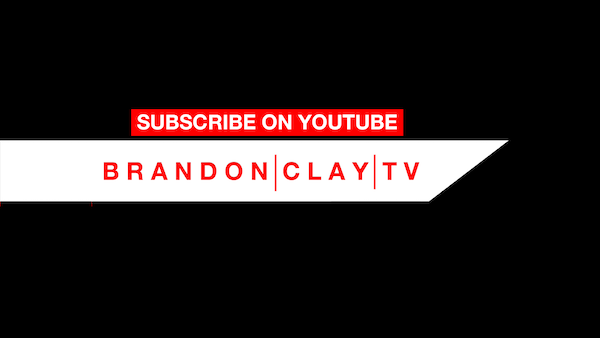 Follow our team for social media posts/updates throughout the event by using: Tag: #BCSSummerInvite — Join the conversation!
Brandon Clay: Follow @BrandonClayPSB
Jonathan Hemingway: Follow @JLHemingwayPSB
ProspectsNation.com: Follow @ProspectsNation
---
---
Doors Open:
30 minutes before the start of the first game
Saturday Admission:
***All spectators must wear masks. No exceptions.
Ages 18 and older – $20.00, Ages 6 -17 – $5.00; Kids – 5 & under free
Sunday Admission:
***All spectators must wear masks. No exceptions.
Ages 18 and older – $15.00, Ages 6 -17 – $5.00; Kids – 5 & under free
ATC Coverage:
Also, any player needing to be taped will need to bring their own ankle tape and/or pre-wrap with them!
---
Facilities:
Warsaw HS – 1 Tiger Lane – Warsaw, Indiana
---
BCSSummerInvite Showcase Schedule:
Will be posted by Thursday at 4 pm. Games will start on Saturday morning at 8:30.
---
2020 Committed Programs:
Always 100 Fire 2023
Always 100 Krebs 2025
Always 100 Paul 2024
Always 100 Pressure 2021
Always 100 Prime 2023
Always 100 United 2023
Always 100 Gamble 2024
Always 100 Braves 2025
Always 100 Elite 2023
Always 100 Elite 2021
Always 100 Todd 2022
Always 100 Tigers 2022
Always 100 Blaze 2025
Always 100 Rebels 2025
Always 100 Gators 2022
Michigan Storm UAA Jr. #BCSFamily
Michigan Storm UAA Rise Jr. #BCSFamily
Michigan Storm UAA McAllister So. #BCSFamily
Michigan Storm UAA Stine So. #BCSFamily
Michigan Storm UAA Fr.
Michigan Storm UAA Rise Fr. #BCSFamily
Michigan Storm Taylor 8th
Michigan Storm 8th
Midwest Takeover Take 1
Midwest Takeover Jr.
Midwest Takeover Fr.
Midwest Takeover 8th
Ohio Elite
Phenom
---
Hotel Blocks
---
Game Times:
Saturday: 8:00 am to 10:30 pm
Sunday: 8:00 am to 3:00 pm
---
NCAA / USAB Coaches & Team Certification: Must be completed EACH YEAR for ALL coaches
***2 coaches bands per team.
USAB Gold License link: www.usab.com/ncaalicense
NCAA Athlete Registration:
REGISTER HERE: https://BBCS.ncaa.org
---
---
Roster Form:
Coaches, we need accurate rosters (numbers/addresses) for both coaches and our JumpOffPlus.com evaluators to send out Elite Basketball Academy Camp Invites: *Please download, fill in, save and email back to TaylorJohnson@PeachStateBasketball.com: Travel Team Roster Form
---
---
Tournament Playing Rules:

Tournament Rules
Age Groups:
Rising Sr., Jr., Soph., Fr., 8th, 7th
---
---
Cost and Online Registration can be found here:
New User Directions in recruitify
Click the red 'Create Account' button at the bottom. Complete the form to create an organization account.
Creating an account will allow you to register for multiple events, without having to fill out multiple registration forms.
Complete the form. Once complete, click Save Team
After saving, if you need to create more than one team click Add Teamin the top, right-hand corner.
To register your team(s) for an event, click Register for Events(s)
Find the event and click Register
Select your Team(s) and Payment Method
Existing User Directions in recruitify
If you are an existing user and have already created an organization account with recruitify, enter your username and password to login.
Once you are logged in, select the team(s) you are registering. If you need to add a new team click My Teamsand then Add Team in the top, right-hand corner
Click Register for Event(s) and find the event and click Register
BCSSummerInvite Indiana Showcase Online Registration
---
College Coach Packets:
*We can accept credit card purchases via Stripe up to 72 hours before the event. Please email BrandonClay@PeachStateBasketball.com for an invoice. There will be a 3% processing fee added to the invoice. Any refund requests after payment is made will be assessed a $50 processing fee.