BUFORD, Ga., – The Elite Basketball Academy Top 40 Workout is designed to bring some of the nation's top prospects together to compete and showcase their skills in front of BrandonClayScouting.com and OTRHoopsReport.com evaluators.

James Isom Team 2 (East Point, Ga.), Tri Cities HS – 2018

The point guard blazed a new path both literally and figuratively at the Elite Basketball Academy in March. The newcomer zoomed zoomed past defenders and made plays all camp long. The freshman guard has great speed with the ball in his hands and has the ability to shift gears to shake defenders. The path in cheap custom essay writing services front of Isom is a bright one as he has set himself for future success on the travel circuit and at the high school level.
DeMarcus Johnson Team 2 (East Point, Ga.), Paul D. West MS – 2019

Johnson is a left-handed guard who showed very good activity at the camp back in March. As a young player, he seems to understand the importance of moving without the basketball to make an impact already. He did a good job of flashing to the open spots on the floor and kept the ball moving with the pass. He also anticipated plays well as he got several loose balls and rebound put backs. We will be anxious to watch him develop and grow as a prospect.
Walter Monroe Team 3 (East Point, Ga.), cheap cv writing service uk Tri Cities HS – 2017

Monroe is a wing with great athleticism and great build for his position. Because of those attributes he could develop into a defensive specialist. Especially at the high school level where he will be able to defend a variety of positions on the court. We loved Monroe's energy and willingness to make the hustle plays in the camp. The next area of development for Monroe will be to add consistency on his jumper. He has the ability to shoot the ball right now, but he is apt to hit cold spells at times.
Click below for the EBA Top 40 Broadcasts powered by the SUVtv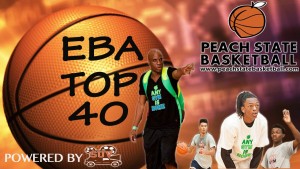 Elite Basketball Academy Series
***Designed for evaluation purposes, these are great opportunities for upperclassmen and underclassmen alike to get valuable game broadcasts that can be sent to college coaches with a single email message. For underclassmen, it also serves as the gateway for prospects with remaining high school eligibility to play in front of our National Evaluators.

Jonathan Hemingway is a National Evaluator for the OTRHoopsReport. Hemingway serves on the Board of Selectors for the Naismith Trophy. also He is also the publisher of CoachHemi.com. He has been involved in the community since 1996 as a coach, camp director and evaluator. You can reach him via email at [email protected] and follow him on  twitter @JLHemingwayPSB