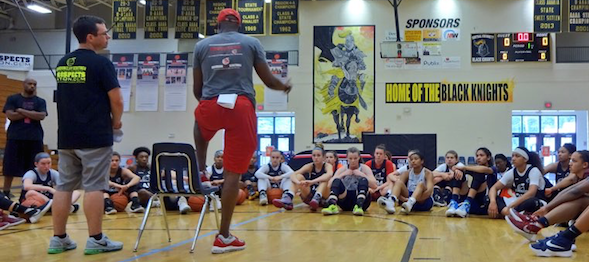 ---
With over 20,000 collective followers on our team's social media outlets, we're in a unique position to assist with both creating awareness of a prospect's skill set and recent on-floor performance. From crisp recruiting updates to updated in-season stats to a potential last-minute change in schedule that needs to be conveyed socially, this package allows the player to control the information available to the public about their game.
Become an #SMPMember: Click the Logo Below

---
LAWRENCEVILLE, Ga. – The Elite Basketball Academy Super 64 Camp brought 130 of the nation's top prospects to Central Gwinnett High School looking to grow their games before the July evaluation period. Held on a weekend where most high school prospects are off from their school team functions, Super 64 Camp provides a hyper competitive yet controlled environment for prospects to sharpen their skills.
Here is a look at several Social Media Exposure Program members who rose to the occasion on Saturday:
---
Grace Wardeberg | 5'7" | Baylor School | Class of 2017
'17 G Grace Wardeberg (TN) has a 3.8 GPA & 26 ACT.

HER PAGE: https://t.co/amiOweI1Pw @gkwardeberg pic.twitter.com/oE2CSHHfWe

— Brandon Clay (@BrandonClayPSB) May 2, 2016
Wardeberg of Signal Mountain, Tenn., showed both poise and skill during the opening day of play. She is capable of hitting the open jump shot and creating for her teammates passing the basketball. She's a high IQ player who is a MUST recruit for high academic schools nationwide.
Paige Shy | 5'9" | St. Joseph's | Class of 2019
'19 G Paige Shy (WV) won @JLHemingwayPSB's praise w/her shooting mechanics.#SMPMember Page: http://t.co/WDTIwtbKuu pic.twitter.com/LbV0GvAuo8

— Brandon Clay (@BrandonClayPSB) August 8, 2015
Shy of Huntington W. Va., has developed into an almost automatic shooter from behind the arc. Shy consistently knocked down shots coming off of screens and moving within the offense similar to her play with #PSBFamily member West Virginia Thunder. Shy continues to add the dribble-drive dimension to her arsenal and poses as a dual threat on the wing.
Cayln Richardson | 5'9" | Colonial | Class of 2019
'19 G Cayln Richardson will rep FL Lightning at #PSBTipOffClassic.

HER PAGE: https://t.co/qZi6pNykPD pic.twitter.com/eFlofKBPCD

— Brandon Clay (@BrandonClayPSB) April 21, 2016
Richardson of Orlando, Fla. was going to work on day one. Much like she did at #PSBTipOffClassic, Richardson continues to improve upon her perimeter shooting watching her value as a prospect increase as a result. She came off of a flare screen and connected on multiple 3-pointers during the "cut-throat" competition.
Mya Giusto | 5'6" | Gulfcoast HS | Class of 2019
#EBASuper64 Camp:#SMPMember '19 Mya Giusto is a vet. She'll rep @fl_future June 4-5

JOIN: https://t.co/XWZyztfh1w pic.twitter.com/P6cTQF4fvu

— Brandon Clay (@BrandonClayPSB) May 10, 2016
Giusto of Naples, Fla., is a dynamic option in the backcourt making the same plays here that she makes for #PSBFamily member Florida Future. She is capable of making the open shot or getting downhill to get into the lane off of the dribble. Her willingness to pay attention to detail at an early age is impressive.
Courtney Baker | 5'7" | Covenant Christian | Class of 2018
#EBASuper64 Camp:

'18 Courtney Baker (FL) to rep Florida Lightning on June 4-5.

JOIN HER: https://t.co/XWZyztfh1w pic.twitter.com/L8KqrBJlg0

— Brandon Clay (@BrandonClayPSB) May 17, 2016
Baker of Melbourne, Fla., is a newcomer to the Social Media Exposure Program. She came in guns blazing this weekend showing that she is capable of making plays off of the bounce. Inside of drill work, Baker showed a commitment to improving the consistency on her outside jump shot. Like Richardson, Baker plays her club ball as a member of Florida Lightning.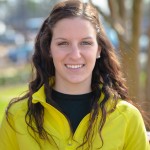 Rebecca Dyer is a contributor to Peach State Basketball. She's been in the community as an evaluator and a columnist since 2008. She also serves on the Naismith Awards selection committee. Dyer played college basketball at both Kentucky and North Carolina. You can reach Dyer at [email protected]

Brandon Clay is the owner of Peach State Basketball, Inc., and BrandonClayScouting.com. He serves as the Executive Camp Director for the Elite Basketball Academy Camps. Clay is a McDonald's All-American Game Selection Committee member. He also votes on the Naismith Trophy Men's / Women's College Player of the Year Academy and is the HS Boys / Girls All-American Team Board of Selectors Chairperson. He has been involved in the community since 2001. You can reach Clay at [email protected]