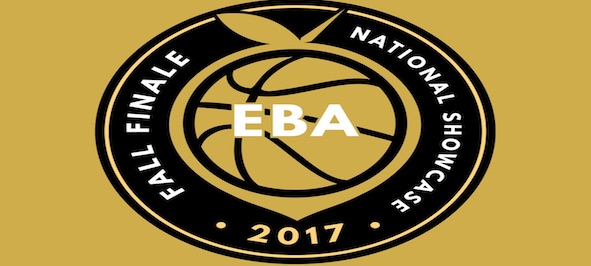 In striving to create a premium basketball exposure experience filled with the game's hardest working young prospects, PeachStateBasketball.com has launched the Elite Basketball Academy #EBAFallFinale. Comprised of some of the best middle and high school athletes that the country has to offer, The #EBAFallFinale allows the sport's brightest young prospects to compete against the best competition and learn from the games most well connected staff. In addition to elite training and competitive gameplay, campers will receive top notch college coach exposure as well as premier social media coverage.
With over 40,000 collective followers on our team's social media outlets, we're in a unique position to assist with both creating awareness of a prospect's skill set and recent on-floor performance. From crisp recruiting updates to updated in-season stats to a potential last-minute change in schedule that needs to be conveyed socially, this package allows the player to control the information available to the public about their game.
Need Maximum Recruiting Exposure?!? Become an #SMPMember: Click the Logo Below

The #EBAFallFinale will take place on the fall exposure weekend. Combining skill instruction and gameplay concepts from the first three EBA showcases into the last one of the calendar year, The #EBAFallFinale will be a tailor-made experience for guards, wings and bigs all under one roof. By creating a seamless experience, the #EBAFallFinale will allow elite competition during the weekend session for some of the top middle and high school prospects from around the country.
"BrandonClayScouting.com and the Elite Basketball Academy always strive to provide the next generation of players with the ultimate opportunity to learn from the best instructors and showcase their skills in front of some of the nation's premier college coaches." – Brandon Clay, Executive Director of the Elite Basketball Academy
---
Learn All About Our Showcase Series & Vision:
Why Attend EBAFallFinale???
1) Be seen: We serve on the NaismithTrophy.com National Player of the Year and All-American Team Selection Committees.
2) Elevate your game: Have the chance to interact with our staff and learn about what it takes to be successful at the next level. We service over 200 colleges and universities annually with our evaluations ranging in level of play from Maryland to Emory.
3) Train, compete and achieve: Our EBAFallFinale will bring some the country's top prospects together to work compete and train with a facility full of college coaches and in front of the ProspectsNation.com evaluation staff.
4) Receive maximum exposure: This is an ideal chance for seniors and underclass prospects to take full advantage of the stage the Elite Basketball Academy staff provides.