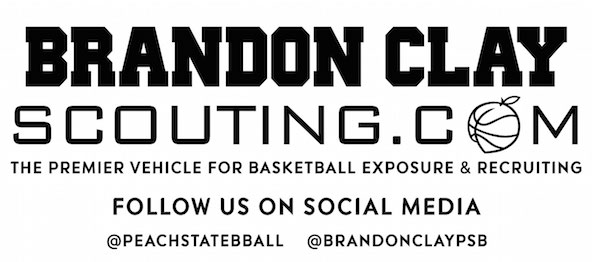 With over 20,000 collective followers on our team's social media outlets, we're in a unique position to assist with both creating awareness of a prospect's skill set and recent on-floor performance. From crisp recruiting updates to updated in-season stats to a potential last-minute change in schedule that needs to be conveyed socially, this package allows the player to control the information available to the public about their game.
Become an #SMPMember: Click the Logo Below

---
Elijah Hardy (Oakland, Calif.), Bishop O'Dowd
Height: 6′
Position: Point Guard
Committed College: Undecided
Star Grade:

---

BrandonClayScouting.com Player Evaluations
Date: October 4, 2015
Evaluator: Brandon Clay
Location: USA Basketball Camp (Colorado Springs, Colo.)
Hardy emerged in this elite setting as one of the premier 2018 point guards that I've seen to date. He's a distributor with some bounce to his legs. A willing tempo pusher, Hardy will have to get stronger but the foundation is there.
Date: May 28, 2015
Evaluator: Brandon Clay
Location: USA Basketball U16 Trials (Colorado Springs, Colo.)
Hardy struggled a little to create in the halfcourt in this eval. That said, the left-handed point guard was good especially in the open floor as a tempo pusher with the ball.
Date: February 8, 2015
Evaluator: Brandon Clay
Location: Nike Extravaganza (Santa Ana, Calif.)
Hardy is a rotation point guard who gave O'Dowd good minutes and solid productivity. He didn't handle it as much as I suspect he will next season once Paris Austin is gone.
Date: January 19, 2015
Evaluator: Jonathan Hemingway
Location: Hoop Hall Classic (Springfield, Mass.)
Hardy was a spark plug for his team today in a win over Wheeler HS. The left handed guard hit a mid-range jumper and followed that up with a nice floater in the lane. In all he finished with 9 points and showed potential that is worth tracking in the future.
 Highlights of Hardy courtesy of Rivals.com




Brandon Clay is the owner of Peach State Basketball, Inc., and BrandonClayScouting.com. He serves as the Executive Camp Director for the Elite Basketball Academy Camps. Clay is a McDonald's All-American Game Selection Committee member. He also votes on the Naismith Trophy Men's / Women's College Player of the Year Academy and is the HS Boys / Girls All-American Team Board of Selectors Chairperson. He has been involved in the community since 2001. You can reach Clay at BrandonClay@PeachStateBasketball.com

Jonathan Hemingway is a National Evaluator for the OTRHoopsReport. Hemingway serves on the Board of Selectors for the Naismith Trophy. also He is also the publisher of CoachHemi.com. He has been involved in the community since 1996 as a coach, camp director and evaluator. You can reach him via email at JonathanHemingway@PeachStateBasketball.com and follow him on  twitter @JLHemingwayPSB