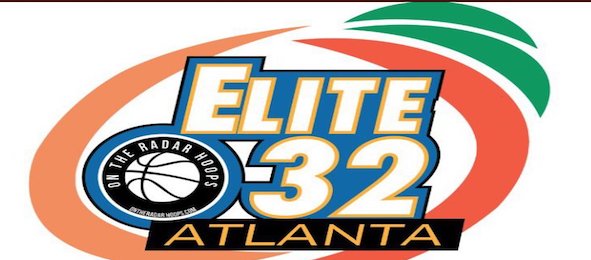 #OTRElite32 Boys Tourney

This Weekend

I'll be on hand covering for @OTRHoopsReport.@JLHemingwayPSB PREVIEW: https://t.co/Z558b7axgI pic.twitter.com/jWoETmnZYt

— Brandon Clay (@BrandonClayPSB) July 11, 2017
ACWORTH, Ga. – OnTheRadarHoops.com Director Shun Williams brought out some of the nation's premier prospects to Allatoona High School. Class of 2018 standouts Quentin Grimes and Nassir Little headlined the show. That said, we took a deeper look at two on the radar Class of 2018 prospects who haven't received as much press in Justin Ahrens of C2K Elite and Nelson Phillips of Warner Robins All-Stars as they squared off on Saturday afternoon.
Shun Williams @OntheRadarHoops has a PACKED baseline as @C2KElite, @wr_allstars, @1FamilyHoops & @WisconsinPGC all battle! pic.twitter.com/OzvjO3iF5b

— Brandon Clay (@BrandonClayPSB) July 15, 2017
Williams had the college coaches rolling in so deep that they almost ran out of college packets filled with the information on the prospects playing. Mike White of Florida, Josh Pastner from Georgia Tech and Bill Self from Kansas were amongst the major Power 5 head coaches on hand. Over 250 coaches checked in.
Justin Ahrens (OH) caught my eye with his shooting for C2K Elite.

Top 100 '18 G nationally.

Latest Offers: Mizzou, Xavier pic.twitter.com/R8BfC8S8fK

— Brandon Clay (@BrandonClayPSB) July 18, 2017
Class of 2018 guard Justin Ahrens of Versailles, Ohio is a gunner from long-range. At 6-foot-5, he possesses good size on the wing with the skill set to knock down the open jumper. A left-handed prospect, Ahrens ability to attack the lane some off of the bounce will inevitably draw comparisons to Luke Kennard who also hailed from Ohio. Ahrens game is built a little differently than Kennard's was as a HS prospect but if Ahrens pans out to be as productive as Kennard was in college then we could see him playing the game for a major check one day.
'18 W Nelson Phillips (GA) is a player. Showed his full skill set in a matchup against T150 prep Justin Ahrens last Saturday. pic.twitter.com/dUuiNQrF0b

— Brandon Clay (@BrandonClayPSB) July 18, 2017
Class of 2018 wing Nelson Phillips of Warner Robins, Ga., name has been buzzing for months in the area. This matchup against Ahrens gave us a clear picture of where his game stands right now. With Iowa State, Texas Tech and UConn looking on, Phillips made plays at the rim offensively while showing that he can defend talented perimeter threats like Ahrens. At 6-5, Phillips has the length to be effective at the wing spot though he has plenty of room to fill out and get stronger at the collegiate level.
AROUND THE RIM
#OTRElite32https://t.co/dzo7XXNk7y @coreyevans_10 here at @OntheRadarHoops. @1FamilyHoops '19 had @BrandonClayPSB & @Jr_OTRH watch earlier https://t.co/PKB2ORG0sA

— OTRHoopsReport.com (@OTRHoopsReport) July 16, 2017
Keep an eye on 1 Family's 2019 team. They took the place of Nassir Little's junior aged team while they made their way to the facility for a later game. The 2019 roster is FULL of length, skill and athleticism. Even when Little leaves at the end of the July evaluation period, the future for 1 Family appears bright. The overall talent was so impressive that Rivals.com evaluator Corey Evans was active on social media showing Williams' staff and the players on hand love.
#EBATop40@JahNileHill1 was fantastic in March per @BrandonClayPSB.@HypesouthMedia said the same at #OTRElite32. @JLHemingwayPSB agreed! https://t.co/lRv1DNb2us

— PSB Events (@PeachStateBBall) July 22, 2017
Class of 2018 guard Jah'Nile Hill of Manchester, Ga., has put himself firmly on the radar with his play over the past twelve months. After blazing the OTRFallShowcase, he tore up the HS scene being named Player of the Year in the process during the 2016-17 season. Not one to rest on his laurels, Hill immediately came to the EBATop40 Showcase in March and did the same against some of the best talent that Metro Atlanta had to offer. Now, Hill is back at it with the Smyrna Stars on the OnTheRadarHoops.com NCAA-certified event circuit.

Brandon Clay is the owner of Peach State Basketball, Inc., and BrandonClayScouting.com. He serves as the Executive Camp Director for the Elite Basketball Academy Camps. Clay is a McDonald's All-American Game Selection Committee member. He also votes on the Naismith Trophy Men's / Women's College Player of the Year Academy and is the HS Boys / Girls All-American Team Board of Selectors Chairperson. He has been involved in the community since 2001. You can reach Clay at [email protected]