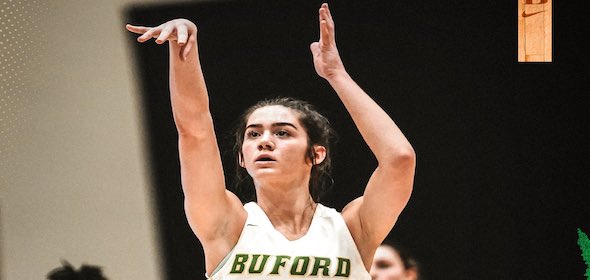 Vitals:
Name: Lydia Ledford
Height: 5'10″
HS Grad Year: 2026
Position: SG
School / Hometown: Buford (Buford, Georgia)

Player Evaluations:
Date: December 10, 2022
Location: North Georgia Report Classic (Buford, GA)
Evaluator: Brandon Clay
In this school setting, Ledford of Buford HS (GA) was on a big stage yesterday playing in front of head coaches from George Washington and Western Carolina. She was excellent hitting a corner 3-pointer, pull-up jumper and taking a charge all within a 90-second spurt. Expect big things from her over the course of the spring / summer with Southeast All Stars.
Date: October 5, 2021
Location: Brandon Clay Summer Showcase (Atlanta)
Evaluator: Brandon Clay
Ledford was a middle school prospect who caught our attention in this eval. She is competitive and played with a toughness usually reserved for high school aged players. Ledford's release point and follow through are areas to keep an eye on as points of growth.
Social Media Updates: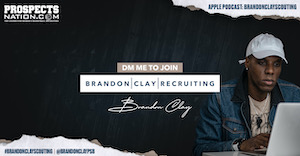 Brandon Clay is the owner of the Brandon Clay Scouting Report, Peach State Basketball, Inc., and ProspectsNation.com. Brandon Clay Scouting is utilized by more than 200 colleges and universities nationwide. Clay serves as the Executive Camp Director for the Brandon Clay Recruiting National Training Academies. He is a McDonald's All-American Game Selection Committee member. Clay serves on the Naismith Trophy Men's / Women's College Player of the Year Academy and is the National Coordinator of Voting for the Boys / Girls All-American Teams. He has been involved in the community since 2001. You can reach Clay at [email protected]