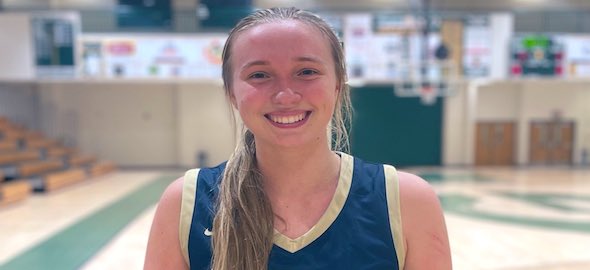 Vitals:
Name: Kayla Cleaveland
Height: 6'0″
HS Grad Year: 2025
Position: PF
School / Hometown: River Ridge (Woodstock, Georgia)

Player Evaluations:
Date: January 10, 2023
Location: She Got Game (Suwanee, GA)
Evaluator: Brandon Clay
Much like Vince's eval below, Cleaveland's skill is tailor made for the modern game. She can shoot the midrange and the 3-pointer as well as make plays around the rim. A left-hand dominant shooter, Cleaveland has the ability to make things happen on both ends of the floor. She was matched up with Leah Brooks (Alabama commit / 2024) and played her even.
Date: December 10, 2022
Location: Sandy's Spiel Showcase (Grayson, GA)
Evaluator: Vince Smith
Cleaveland is a tough matchup. She came out of the gate on fire with 11 of her team's first 19 points. Cleaveland's versatility and skill helped River Ridge pull away from Grayson early en route to a big road win over a Grayson roster that is one of the Peach State's best.
Social Media Updates: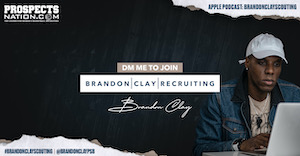 Brandon Clay is the owner of the Brandon Clay Scouting Report, Peach State Basketball, Inc., and ProspectsNation.com. Brandon Clay Scouting is utilized by more than 200 colleges and universities nationwide. Clay serves as the Executive Camp Director for the Brandon Clay Recruiting National Training Academies. He is a McDonald's All-American Game Selection Committee member. Clay serves on the Naismith Trophy Men's / Women's College Player of the Year Academy and is the National Coordinator of Voting for the Boys / Girls All-American Teams. He has been involved in the community since 2001. You can reach Clay at [email protected]