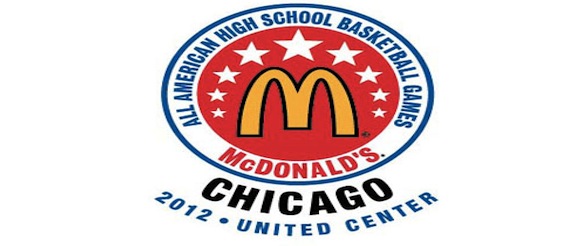 The 2012 McDonald's All-American game may go down as one of the best versions of the game to ever be played. For an All Star game, it had a little bit of everything. Standout performances from the likes of Breanna Stewart, Alexis Prince, and Nirra Fields, a suspenseful end of game situation and a controversial foul call with a subsequent free throw from Elite Basketball Academy All-American Bashaara Graves to close it out. It was a great sendoff for one talent-laden class. Here are some thoughts from the week and on the overall class of players selected…
By: Keil Moore
Follow @KeilMoore

– The majority of the players had rough shooting nights. The East team shot below 40% for the game and their individual shooting numbers weren't that impressive either. Brittney Sykes and Alexis Prince combined for 12-for-20 from the field and for the most part need a essay paper carried the East team until Stewart decided to turn it on. Without the combo of Sykes and Stewart the East shot 20-62 as a team. The amazing thing is they still managed to win the game.
– The West team rebounded from a poor offensive performance in the first half and managed to shoot the ball at a very respectable 40.5% from the field. Like the east the West was fueled in large part by a duo of offensive standouts. Morgan Tuck and Nirra Fields combined to shoot 17 for 24 from the field.
– While Alexis Prince won the MVP and rightfully so as she was a handful for the West to contend with on the offensive end, the unofficial West MVP was Nirra Fields who finished the game 9 for 11 from the field and managed to score 20 points in 18 minutes of play.
– If you played this game 10 times the chances of Jewell Loyd reference pages for research papers and Jordan Adams combining to shoot 1 for 15 from the field are very unlikely. Loyd and Adams have been two of the better offensive players in the class of 2012 and for some reason just didn't have it on this night.
– One of the things you get to see after spending multiple days with a group like this is how much this group of kids was able to get along and genuinely have a good time with each other throughout the course of the week. The influences of USA Basketball, the travel basketball circuit in addition to the widespread use of social media has allowed the majority of this group to meet and get to know each other well before the McDonald's Game. As a direct result, it was a fun week of basketball and while the kids managed to enjoy their time in Chicago, they never wavered from competition when it was time.
– Another effect of USA Basketball is that this group, mother tongue essay who in large part was the first full cycle to go through high school with USA trails being apart of the summer calendar as prep players, learned to compete at a high level and carried that principal into one of the few forums where winning and losing doesn't matter, the McDonald's All American game. The experience of learning when and how to focus and increase their level of play is a set of tools that will translate well to the next level as they go to their respective college programs.
Keil Moore is the National Director of Scouting for the JumpOffPlus.com. The service is used by more than 150 colleges and universities nationwide. Moore has been involved in the community since 2007 as a talent evaluator and a trainer. He also serves on the selection committee for the EBA All-American, Fab Five and Super 64 Camps in addition to serving as a national recruiting analyst for ESPNHoopgurlz.  You can reach him at KeilMoore@PeachStateBasketball.com or follow him on Twitter @keilmoore