SEATTLE – The Washington Huskies have been eyeing a place amongst the table as one of the Pac 12's elite programs. A home win over then No. 3 Stanford last February served notice coach Mike Neighbors and staff – Adia Barnes, Fred Castro and Kevin Morrison – were knocking on the door of the upper echelon. With a signature win over No. 5 Texas A&M, the rest of the league and the nation for that matter were put on red alert that the Huskies are here to stay. ProspectsNation.com Managing Editor, Chris Hansen, joined me for this one. Here are some of the takeaways from an electric atmosphere:
1) Kelsey Plum could be Pac 12 Player of the Year.
For the second straight year, Plum shined bright on our trip to Seattle finishing with 32 points in 40 minutes. More importantly, she only needed 23 shot attempts to get that done. Plum was a high school All-American in 2013 and is playing like it. The left-handed scoring guard is playing her way into both league POY talk as well define research paper as postseason National All-American Team mix. Earlier this year, we watched her drop a cool 40 points in an opening night road matchup against Oklahoma. That said, Plum's efficiency and stamina is noteworthy. She's playing 36 minutes a contest while averaging 24.5 points per on a staggering 47 percent FGA / 41% 3P FGA / 88.5% FTA. In addition, Plum is averaging right at 3.5 assists and 3.5 rebounds as well an outing.
2) Aminah Williams is the X-Factor.
Now a senior, Williams presence at the forward spot will be sorely missed next season. On this night, she finished the game with 15 rebounds, nine points and three steals in 39 minutes of action. Williams is both active and productive on a consistent basis with averages of 10 rebounds, nine points per. The key to Williams success for Coach Neighbors is her ability to play just shy of 30 minutes a game on a regular basis.

3) Talia Walton is one of the Pac 12's premier frontcourt players.
Along with the aforementioned Williams, Walton is a major piece to the Huskies 16-4 record. She is capable of playing multiple roles as a willing jump shooter who can also rebound essay about a book the basketball. Against A&M, Walton finished with 21 points and five rebounds. Like Plum, Walton's efficiency is they key to her effectiveness shooting right at 47 percent FGA / 38 percent 3P FGA. Having a post with the skill set to consistently stretch opposing defenses out beyond to the 3-point line is a luxury that allows Sr. Guard Jazmine Davis and Plum all types of driving lanes off of dribble penetration.
4) The NCAA Tournament is calling for these Huskies.
With a 16-4 record including a signature win against then No. 5 A&M, the Huskies are in the driver's seat for an NCAA Tournament bid this March. Coach Neighbors and his staff made it clear before the game that this team and schedule were built with a trip to the NCAA's in mind. With a roster full of quality, diverse pieces, it's evident that the blueprint has been laid out perfectly for them to make good on that preseason expectation.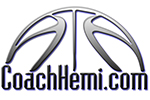 5) The talent gets better in Seattle with each recruiting class.
Since Neighbors arrived in Seattle five seasons ago with his former boss Kevin McGuff, the goal has death penalty essay against been to elevate Washington into the league's elite. They are in the process of making that claim with their play this season. With a 2014-15 roster that includes Plum and Walton along with seven players who return in 2015-16 averaging at least eight minutes per, we don't expect the momentum inside Alaska Airlines Arena to slow down anytime soon. The Huskies will welcome in-state class of 2015 post Deja Strother next season. Strother, who is ranked No. 35 in the ProspectsNation.com ELITE 150, was just named as a 2015 McDonald's All-American. Washington also has a verbal pledge from class of 2016 guard Destiny Slocum of Boise, Idaho. She's currently the No. 5 rated prep nationally in the junior class. In the class of 2016, they also have No. 60 Mai-Loni Henson of San Diego, Calif., as well as four-star guard Aarion McDonald of Oakland, Calif.

Brandon Clay is the owner of the JumpOffPlus.com International Report, Peach State Basketball, Inc., and ProspectsNation.com. The JumpOffPlus.com is picked up by more than 200 colleges and universities nationwide. He serves as the Executive Camp Director for the Elite Basketball Academy Camps. Clay has been involved in the community since 2001. You can reach him at [email protected]