LAWRENCE, Kansas – Coach Bonnie Henrickson and her coaching staff – Mahogany Green-Eddie, Katie O'Connor and Steve Wallace – have positioned the Jayhawks to make a run inside the Big 12. We were on hand in the legendary Phog Allen Fieldhouse as they hosted conference foe Oklahoma. Here are some key takeaways from the night's action for the home team:
1) When Chelsea Gardner is effective, Kansas can beat anyone in the Big 12.
Sr. Post Chelsea Gardner is a Naismith 50 Watch List member. When she gets going, the Jayhawks are one of the few teams nationally who consistently can initiate their offense through the post. On this night, she struggled to find a rhythm finishing with seven points and six rebounds. Gardner, who is a projected WNBA draftee this spring, averages 16.5 points and eight rebounds per contest in 29 minutes. As their go-to scoring option, Kansas needs her to be a factor in every game. Gardner's presence on most nights commands a double team english essays for primary students upon her catching the ball. That ability makes her one of the country's premier post prospects regardless of class.
2) Natalie Knight has been a steady force throughout her career.
Sr. Guard Natalie Knight is capable of heating up at any moment. In this game, she was the key in keeping the Jayhawks within striking distance for the majority of the contest. At just 5-foot-7, Knight found her way to nine rebounds to go along with 15 points. Her calling card is her long-range shooting as she finished with three 3-pointers. For the season, Knight has been on point with averages of 12.6 points, 44 % from the field and 40 % from beyond the arc.

3) This team has the depth needed to win tight games.
Inevitably, there will be games inside of league play that are decided in the waning moments of regulation or in overtime. On this night, Oklahoma emerged as the victor but in defeat, we saw enough to know the Jayhawks can win the close ones. Sr. Wing Asia conclusion of an argumentative essay Boyd came up big late with multiple timely plays finishing with 13 points and five boards. Fr. Point Guard Lauren Aldridge is emerging as one of the conference's top rookie floor generals. She hit two big 3-pointers in addition to dishing out six assists. Another freshman, Chayla Cheadle, had eight points before fouling out of the ball game. Like Gardner, Cheadle needs to be available for Henrickson down the stretch of key contests.
4) Attention to detail is essential.
In a tradition rich basketball town like Lawrence, no detail is too small for the program to address. From the multi-million Naismith Rules building being constructed on one side of the Fieldhouse to the multi-million apartment style student housing being built on the other, Kansas is putting themselves in position to have the best of the best. Add that to the success of perennial Big XII championship men's program just steps down the hall and Henrickson's programs has all of the makings of the next team to rise in to the league's elite.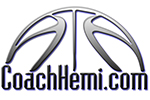 5) Kansas' recruiting is better than ever.
Henrickson's staff has been on a roll recruiting wise. The current freshman class had three four-star prospects who have all produced this season. Looking ahead to the incoming 2015 class, the Jayhawks will welcome four prospects ranked in the ProspectsNation.com ELITE 150. We expect that No. 59 Jayde Christopher, No. 123 Tyler Johnson, No. 149 Kylee Kopatich and No. 85 Aysia Robertson will all be able to contribute early in their playing careers. In the class of 2016, the staff recently hosted highly touted international prospect Aislinn "Ace" Konig of Surrey, B.C., so don't look for them to trail off of their recent success anytime soon.

Brandon Clay is the owner of the JumpOffPlus.com International Report, Peach State Basketball, Inc., and ProspectsNation.com. The JumpOffPlus.com is picked up by more than 200 colleges and universities nationwide. He serves as the Executive Camp Director for the Elite Basketball Academy Camps. Clay has been involved in the community since 2001. You can reach him at [email protected]