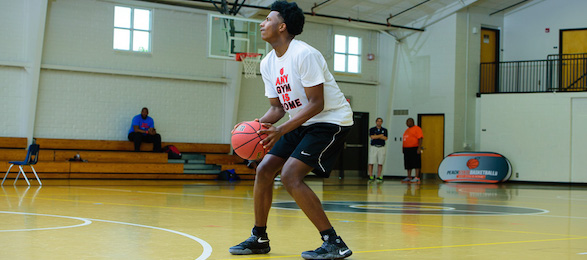 LAWRENCEVILLE, Ga. – The Elite Basketball Academy Super 64 Camp brought 30 of the region's top prospects to Central Gwinnett High School looking to grow their games before the July evaluation period. Held on a weekend where most high school prospects are off from their school team functions, Super 64 Camp provides a hyper competitive yet controlled environment for prospects to sharpen their skills.
Here is a look at several campers who delivered a noteworthy performance on Sunday:
---
Jalen Hillery | 6'6" | Central Gwinnett | Class of 2017
'17 W Jalen Hillery repped @NikeEYB, @southstampede & @CGwinnettBball.

STORY: https://t.co/VGyYSmhElH pic.twitter.com/NKgbmKqgTP

— Brandon Clay (@BrandonClayPSB) June 9, 2016
Hillery of Lawrenceville, Ga. impressed throughout the duration of camp with his ability to get to the rim and make a play. A three-star prospect, he has the ability to knock down perimeter jumpers, as well as maneuver through traffic and either finish or distribute the ball. Hillery is a long and athletic small forward with improving guard play out on the wing.
Lawrence Pierre | 5'10" | Live Oak | Class of 2020
Pierre of Denham Springs, La., made play after on day two of the EBA Super 64 Camp. Pierre is an explosive guard in the backcourt with great court vision and a knack for scoring. He scores in a variety of ways with the ball in his hand and is capable of pulling up in transition or slashing the lane and finishing through contact. Pierre creates space well on the attack and remains controlled up into a jump shot or creating a play for a teammate.
Quay Carruth | 5'10" | Banks County | Class of 2017
Carruth of Homer, Ga., proved to be one of the strongest small forward's of the camp. The class of 2017 hybrid played well out on the wing as he could attack the size advantage and score off the bounce, or use his strength down in the lane. Carruth creates well in the open court and has the ability to knock down an open look from the perimeter.
AROUND THE RIM
Class of 2019 guard Terrionce Blalock of Tampa, Fla., showed that he is a player to keep an eye on for the Tampa Titans.
His Titans program counterpart, Jacob Henson of Tampa, Fla., showed himself as a class of 2017 player capable of making an impact facing the basket or around the rim at the forward position.
Class of 2020 post Carl Cleveland of Homer, Ga., has next. The versatile frontcourt option has a combination of size and skill at an early age leading us to nickname him Kevin Love during the course of camp.
Like Cleveland, class of 2018 guard Darius Bonds of Homer, Ga., earned a nickname from the NBA Finals during the event as our staff dubbed him Shaun Livingston.
Class of 2020 prep Toneari Lane of Lawrenceville, Ga., continues to develop his game. The left-handed wing is expanding his range from beyond the arc.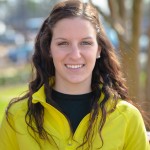 Rebecca Dyer is a contributor to Peach State Basketball. She's been in the community as an evaluator and a columnist since 2008. She also serves on the Naismith Awards selection committee. Dyer played college basketball at both Kentucky and North Carolina. You can reach Dyer at RebeccaDyer@PeachStateBasketball.com

Brandon Clay is the owner of Peach State Basketball, Inc., and BrandonClayScouting.com. He serves as the Executive Camp Director for the Elite Basketball Academy Camps. Clay is a McDonald's All-American Game Selection Committee member. He also votes on the Naismith Trophy Men's / Women's College Player of the Year Academy and is the HS Boys / Girls All-American Team Board of Selectors Chairperson. He has been involved in the community since 2001. You can reach Clay at BrandonClay@PeachStateBasketball.com