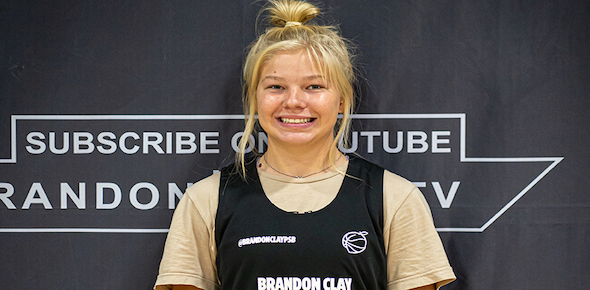 Vitals:
Name: McKenna Ferguson
Height: 5'8″
HS Grad Year: 2023
Position: SG
School / Hometown: Byron Center HS (Byron Center, Michigan)
Club Team: Michigan Basketball Academy
Player Evaluations:
Date: June 2020
Location: Brandon Clay Training Academy (Indianapolis, Indiana)
Evaluator: Brandon Clay
This was our first time getting on the floor with Ferguson and her attitude nor skill set came in under expectations. She's a strong-framed off the ball option on the perimeter. She can shoot it from the wing showing the ability to be a floor spacer in that way. Ferguson's dedication to her craft even during the pandemic was on full display once she got in a rhythm shooting the ball here.
Date: April 2020
Location: Film Room Eval
Evaluator: Brandon Clay
Ferguson has a fantastic combination of shooting ability and size as a freshman. Her physicality coupled with her ability to make shots gives Ferguson an edge in development. She was a consistent double-figure scorer in her initial high school season. Ferguson in a position to keep improving in large part due to her work ethic in daily preparation (conditioning, skill work, weight training).
Social Media Updates: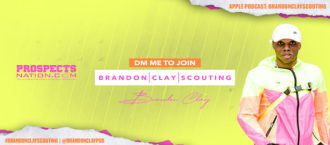 Brandon Clay is the owner of the BrandonClayScouting.com Report, Peach State Basketball, Inc., and ProspectsNation.com. BrandonClayScouting.com is utilized by more than 200 colleges and universities nationwide. Clay serves as the Executive Camp Director for the BrandonClayScouting.com National Training Academies. He is a McDonald's All-American Game Selection Committee member. Clay serves on the Naismith Trophy Men's / Women's College Player of the Year Academy and is the National Coordinator of Voting for the Boys / Girls All-American Teams. He has been involved in the community since 2001. You can reach Clay at [email protected]