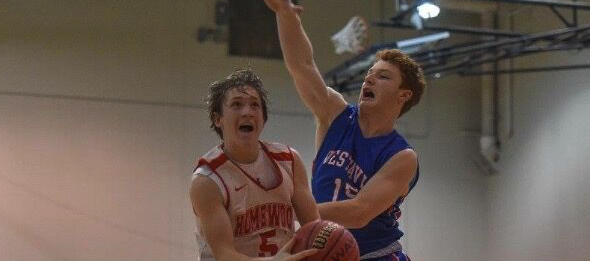 With over 60,000 collective followers on our team's social media outlets, we're in a unique position to assist with both creating awareness of a prospect's skill set and recent on-floor performance. From crisp recruiting updates to updated in-season stats to a potential last-minute change in schedule that needs to be conveyed socially, this package allows the player to control the information available to the public about their game.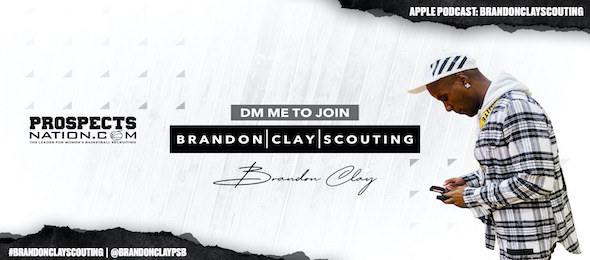 Player Evaluations:
Date: April 2019
Location: The Opening
Evaluator: Brandon Clay
Barber can let it fly, has a high IQ combined with a strong yet compact build. He's making waves early this season on the U16 circuit with one of the top independent programs in the southeast.
Date: February 2019
Location: HS Season
Evaluator: Brandon Clay
Barber's play is continuing to improve as his physical frame keeps maturing. He's a dynamic option averaging 15 points, six assists and four rebounds per game at the sub-varsity level during the 2017-18 campaign.
Vitals
Name: Bo Barber
Height: 5'8″
HS Grad Year: 2021
Position: PG
School / Hometown: Mountain Brook HS (Mountain Brook, Ala.)
College Choice: Iowa Central
Social Media Updates:
#BrandonClayTraining🍑 Presents #EBATop40🍑 Boys Showcase
🗓 9/22
📍 ATL

'21 PG Bo Barber (AL) made noise in July w/ @HawksEliteAAU. @Grind2Shine_SE was on it. I know @BAMAMIXTAPE is too.

He's in Sept. 22.

JOIN: https://t.co/SLgR3QI65b

📷 IG https://t.co/falGPcyrx3 #SMPMember pic.twitter.com/qElBHVFqBN

— Brandon Clay (@BrandonClayPSB) September 3, 2018
#SMPMember🍑 College Recruiting
Fueled by @SMPMemberPSB

Need Exposure? We're here to help.

'21 G @bobarber11 came from Alabama to grow his game. @ParallelsMedia_ & @larrywrhinehart were there to 🎥

BECOME AN SMPMEMBER: https://t.co/8GnB3G0viZ

INSTAGRAM https://t.co/jSr8AvCdZB pic.twitter.com/rxlFraRUIU

— Brandon Clay (@BrandonClayPSB) March 9, 2018
#SMPMember🍑 College Recruiting
Powered by @SMPMemberPSB

Excited to train '21 G Bo Barber of Homewood (AL) in 2 weeks.

Coming off of a nice Fr. year, Barber wants to elevate his game.@ParallelsMedia_ will 🎥

His #BrandonClayScouting Page: https://t.co/4c0UXzG952 @hdebarber pic.twitter.com/mpgMoLPm6x

— Brandon Clay (@BrandonClayPSB) February 20, 2018
#SMPMember🍑 College Recruiting
Powered by @SMPMemberPSB

I think '21 PG Bo Barber (AL) has next. @KrisWatkinsPSB agrees.

His #BrandonClayScouting page for college coaches to view his progress will only add detail over time.

VIEW IT HERE: https://t.co/4c0UXzG952 @hdebarber pic.twitter.com/p8Jx17dfaV

— Brandon Clay (@BrandonClayPSB) February 6, 2018
#SMPMember🍑 News
Powered by @SMPMemberPSB

'21 PG Bo Barber of Homewood (AL) has a story that's just beginning. We'll be here to tell it all.

His #BrandonClayScouting Page along w/@KrisWatkinsPSB of @JucoReport video drops soon.

JOIN SMP: https://t.co/8GnB3G0viZ @hdebarber pic.twitter.com/HWalzGj5a4

— Brandon Clay (@BrandonClayPSB) January 21, 2018

Brandon Clay is the owner of the JumpOffPlus.com International Report, Peach State Basketball, Inc., and ProspectsNation.com. The JumpOffPlus.com is picked up by more than 200 colleges and universities nationwide. In addition to serving as ProspectsNation.com WNBA Director of Scouting, Clay serves as the Executive Camp Director for the Elite Basketball Academy Camps. He is a McDonald's All-American Game Selection Committee member. Clay serves on the Naismith Trophy Men's / Women's College Player of the Year Academy and is the National Coordinator of Voting for the Boys / Girls All-American Teams. He has been involved in the community since 2001. You can reach Clay at BrandonClay@PeachStateBasketball.com