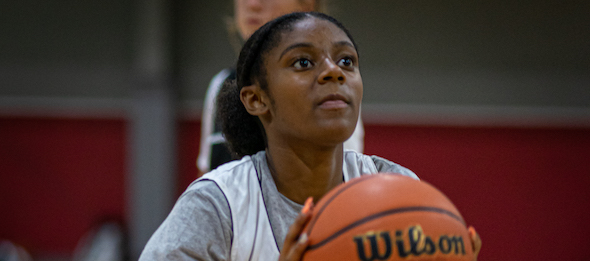 Vitals:
Name: Timothi Williams
Height: 5'7″
HS Grad Year: 2022
Position: SG / PG
School / Hometown: Great Crossing HS (Georgetown, KY)
Club Team: Indy Lady Gym Rats
Player Evaluations:
Date: September 13, 2020
Location: Brandon Clay Indianapolis Training Academy
Evaluator: Brandon Clay
Williams is a smooth option in the backcourt who still has room to grow her game over the next 12 months. She's a more than capable defender who will see her game go to another level as she becomes more comfortable talking on the floor, calling out what she sees. When Williams is able to add that to her diverse skill on the offensive end, expect her production to rise a level yet again.
Date: July 31, 2020
Location: Brandon Clay Training Academy (Anderson, Indiana)
Evaluator: Brandon Clay
Williams was a pleasant surprise in this setting. She shot the ball well all weekend creating space. Her game is versatile reminding in part of Sean Kelly Darks with her production. Like Darks, Williams is a slashing option with the ball but showcased the range to be labeled a shooter on that end too. Williams foot speed should allow her to be a consistent on ball defender as well.
Social Media Updates: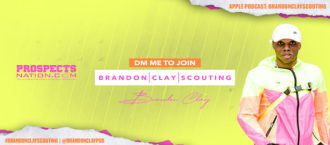 Brandon Clay is the owner of the BrandonClayScouting.com Report, Peach State Basketball, Inc., and ProspectsNation.com. BrandonClayScouting.com is utilized by more than 200 colleges and universities nationwide. Clay serves as the Executive Camp Director for the BrandonClayScouting.com National Training Academies. He is a McDonald's All-American Game Selection Committee member. Clay serves on the Naismith Trophy Men's / Women's College Player of the Year Academy and is the National Coordinator of Voting for the Boys / Girls All-American Teams. He has been involved in the community since 2001. You can reach Clay at [email protected]